Microsoft officially revealed its new web browser, currently code-named 'Spartan', at its Windows 10 press event earlier this month. Since then, there has been much speculation surrounding the browser's extension compatibility. However, evidence suggests that Microsoft's new browser will support Chrome extensions.
Originally, it was a report from Neowin that suggested that Spartan will either fully support Chrome extensions or use a similar format, allowing for developers to easily port extensions over to the new browser. However, in a recent 'AskIE' chat on Twitter, engineers did not confirm nor deny company plans for extensions but said more news may come soon.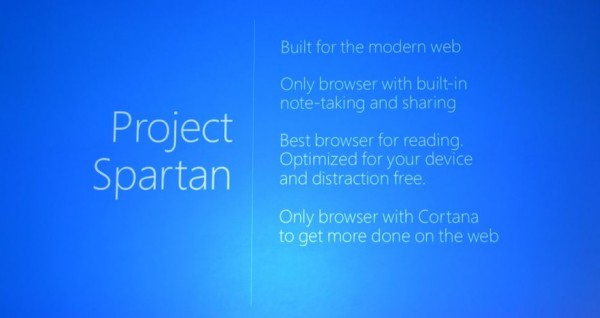 Obviously, refusing to deny that Chrome extensions will be supported is pretty weak evidence on its own but a Pastebin dump seems to line up with the rumors suggesting that we will see Chrome extension compatibility in the browser. The Spartan build pastebin shows an entry calls: "WrapMsBrowserExtensionPageAndBackground.js", this entry shows similarities between the extension formats and makes mention of Chrome several times.
So far, this speculation is all we have to go on but Microsoft is developing its new OS and its features out in the open this time around, so it probably won't be long before we learn more details.
Discuss on our Facebook page, HERE.
KitGuru Says: Given that Google Chrome is the most popular browser, making the extensions compatible with Spartan sounds like a good move on Microsoft's part. It will be interesting to see if the company sticks with the name 'Spartan' as well.