Google and Lego have partnered up to release a chrome app that allows users to play with virtual Lego bricks. 'Build with Chrome' was first unveiled in 2012 as an experiment but now two years later, it is open to everyone and anyone who wants to get a little nostalgic.
The new app is set to make building easier with keyboard shortcut keys which can be used to place, remove, rotate and stack blocks much faster than it used to take to  build and pull apart your creations in real life. Build with Chrome will feature some social aspects and since it's Google, it will be powered by Google +. The Google + implementation will allow you to see what everyone in your 'circle' has built and vice versa, Google says the app uses a "new categorization system for completed Builds that will help you sort and filter for specific types of structures."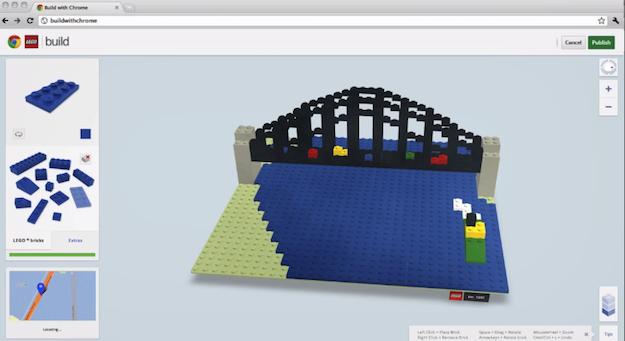 The app will also work on the Android version of Chrome although Google recommends that you use a device with high end graphics capabilities, which doesn't exactly narrow it down. This new release comes just ahead of the upcoming Lego movie and as a result, some tutorials in Build with Chrome feature characters from the future film as a form of promotion.
KitGuru Says: The brick selection is quite limited but it will be interesting to see what people come up with, plenty of ambitious structures have been created in Minecraft so we might see something similar with this.
Source: Tech Crunch