Google has gone ahead and announced that it will be shutting down Map Maker for a little while. Map Maker allowed users to make edits to Google Maps, unfortunately for Google, it didn't have the resources to thoroughly review all edits before they went live.
As you would imagine, some people tried to troll the system and put up edits that should not have been approved. One edit that snuck through Google's system showed the Android mascot peeing on an Apple logo. Google was obviously forced to make an apology afterwards.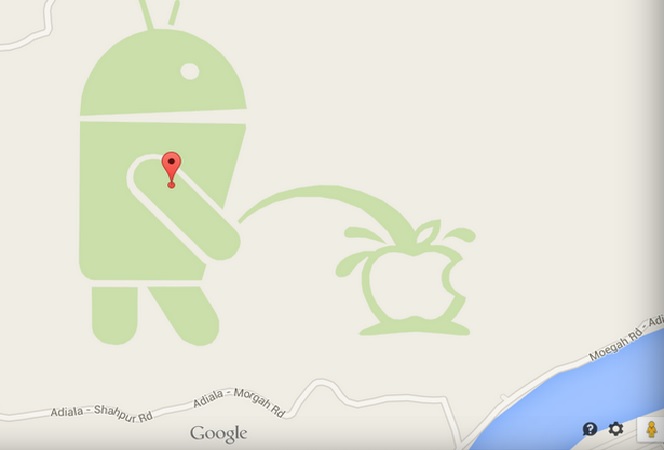 As you can see, there really was no way for Google to skirt around the offending image. 
Spam in the Map Maker has become a big problem for Google in recent months, so much so that the Google team has had trouble keeping on top of the bad edits and filtering out the abuse. Until the company has better resources to handle the situation, it will be freezing Map Maker edits on the 12th of May.
In a forum post, Google employee, Pavithra Kanakarajan said: "We believe that it is more fair to only say that if we do not have the capacity to review edits at roughly the rate they come in, we have to take a pause."
Discuss on our Facebook page, HERE.
KitGuru Says: If Google is going to open up map editing to the public, then it is going to need the tools to combat spam and abuse of the system. After the Apple logo incident, the company really had no other choice but to put a pause on the program.