It looks like bendable smartphone displays might be the future as not only is Samsung working on the technology, but LG has also stepped into the ring, with a massive £1.3 billion investment, hinting that we may see a big push for bendable smartphone displays over the next few years.
LG's display division has just set up a new production line in South Korea dedicated to producing flexible OLED displays, with LG saying it wants to "lead the approaching era" of bendable smartphone displays. However, mass production isn't set to begin until the second half of 2018, so it will be a few years before LG's big smartphone shakeup hits consumer hands.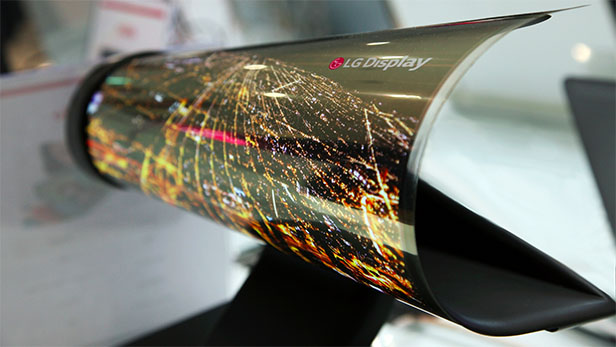 As TrustedReviews points out, right now, LG hopes that its flexible displays will be used to create brand new display form factors, with rollable or foldable displays. This also marks more investment in OLED, which LG has been pushing since 2013 with its TV line-up.
We have seen flexible display technology demoed at trade shows like CES over the last couple of years. However, it is going to take a while before a company like Samsung or LG makes use of these in smartphones. From the sounds of it though, we may start seeing more flexible displays pop up after 2018, when mass production gets underway.
Discuss on our Facebook page, HERE. 
KitGuru Says: Flexible displays like these have the potential to really shake up the smartphone market with brand new designs. Which is great news as smartphones have become very predictable over the last few years, making annual releases less exciting to follow.