Razer is upping the ante with its gaming chairs this week, launching new fabric versions of the Razer Iskur. Beyond that, new XL versions of the Razer Iskur and the Razer Iskur X are being made available starting today.
A fabric version of the Razer Iskur has been highly requested, and now, the company is delivering. The new Razer Iskur Fabric features a spill-resistant, soft material for a plush but durable finish. While the material has changed, the Razer Iskur Fabric continues to offer the same high level of ergonomic support as the original chair, and will be available in standard and XL sizes.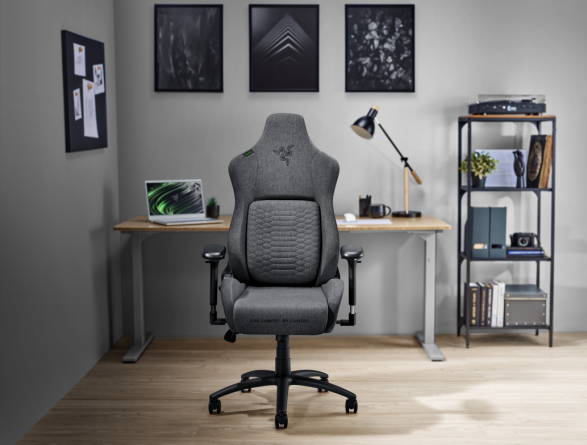 The Razer Iskur and Razer Iskur X chairs are also now available in XL size, completing the full line-up. The XL-sized chairs are 15 percent larger than the standard size, providing a more spacious fit for users up to 6 foot 8″ in height and weighing up to 180kg.
The new Razer Iskur Fabric is available now for £499, while the XL version is £599. The Razer Iskur XL is also available for £599, while the Razer Iskur X XL is available for £499.
KitGuru Says: Are any of you looking to pick up a gaming chair this year? What do you think of the Razer Iskur?