Sony is set to shut down 21 of its 30 US based stores, leaving about a thousand people out of a job. This news follows on from the recent layoffs at the company's Santa Monica Studio, suggesting that Sony could be in financial trouble. The remaining stores are going to be located near major markets including: New York City, Los Angeles, and Orlando and Houston.
Sony is currently estimating a $1.1 billion loss for the fiscal year ending on the 31st of March, which has forced the firm to take drastic measures as it plans to have let go 5000 employees world wide by the end of the year. Not only is it shedding workers and stores but Sony has also sold off its PC division in order to increase focus on professional grade gear, high end audio and digital imaging.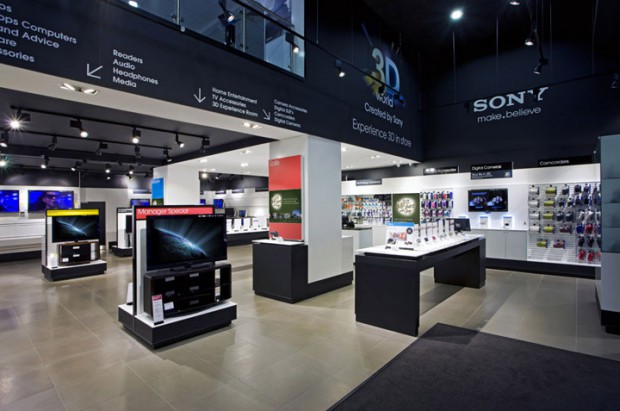 Sony's restructuring will likely focus on the company's strengths in hardware, content and gaming. PS4 sales were a large part of its earnings last quarter and continues to drive revenue along with its Cinema division, Sony Pictures. The Bravia TV line may not be doing exceptionally well but it could also be classed as a company strength.
KitGuru Says: Sony is facing a huge financial loss but the company does have a few business areas to fall back on and its gaming division isn't suffering at all. The company has a huge brand name and still has money in the bank so we'll have to wait and see if it can bounce back. 
Source: GI