Update: This has now been extended to the US as well. No word on European shut down, but presumably that will be around the same time or not long after.
Original story: If you live in Japan or Australia and your favourite game on the Wii is an online one, you'll want to get in as much playtime over the next couple of months as you can, as from the end of May, you'll no longer be able to get online to play it. On 20th May, Nintendo is shutting down the Nintendo Wi-Fi connection service for the Wii, DS and DSi, as well as tearing down all matchmaking and leaderboard functions.
That doesn't mean you won't be able to go online with your console at all, as the Shop Channel and DSi Shop will be unaffected, but games will be. Perhaps it's testament to how locally focused Nintendo was with the Wii, but the list of games you won't be able to play online on the home console, isn't that extensive:
Animal Crossing: Let's Go to the City
Battalion Wars 2
Boom Street
Endless Ocean
Endless Ocean 2: Adventures of the Deep
Mario Kart Wii
Mario Sports Mix
Mario Strikers Charged Football
Pokémon Battle Revolution
Samurai Warriors 3
Super Smash Bros. Brawl
The Last Story
Trauma Center New Blood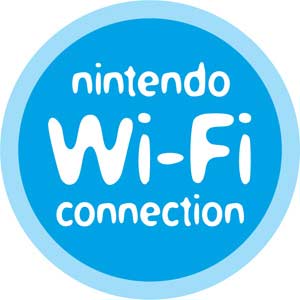 Say goodbye to the slowest internet connected device in your home
There's also a few WiiWare titles, including Dr Mario & Germ Buster and Excitebike World Challenge, among others. The list of DS and DSi affected games however, is much longer. It includes all of the recent Pokemon games, as well as a number of Professor Layton puzzle titles. For a full list, check out the Nintendo breakdown here.
The only caveat to this whole thing, is that it's not clear if this is something that's just affecting Japanese and Australian markets, which are the only two local Nintendo sites featuring the news, or the rest of the world as well.
KitGuru Says: It seems a little soon to be shutting down all of the Wii's online gaming functions, especially since a replacement Smash Bros hasn't been released yet. However, this could be a bit of an overt marketing move to get people to switch to the Wii U. That or Nintendo online services are a ghost town.