This 370 Inch TV costs more than most houses and I don't mean regular houses-  for the price of this screen you could probably buy a mansion. The 4K TV is called the Titan Zeus and comes in at the £1,000,000 mark or, if you're in the US, then it costs $1.6 million.
The Titan Zeus beats out Panasonic's recent 152 Inch 4K screen in terms of price and size but you would need a pretty big room to fit it in, 370 inches works out as 8m by 5m, which is insanely big for a TV. That said, What sets the Zeus apart from Panasonic's smaller but cheaper offering? The Zeus is intended for indoor and outdoor viewing at events and such.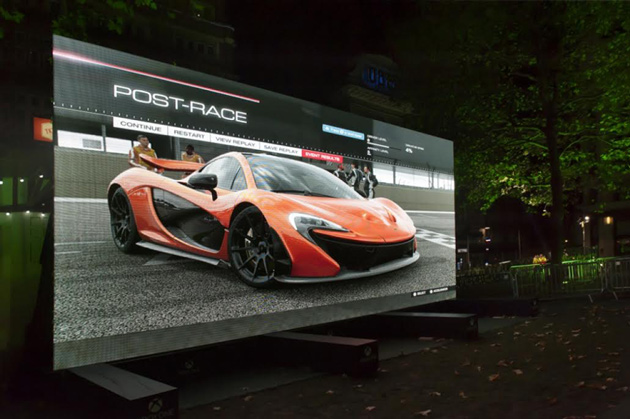 Source: Engadget
There's no word on the screen's actual image quality as Titan has only had one private customer so far and he asked that the installation be kept confidential. However, some people have managed to see the Zeus in action at events such as the Xbox gathering, which is pictured above. Titan has also teamed up with Curb Media to use one of these screens at the Cannes film festival, where they will be showing World Cup matches.
Discuss on our Facebook page, HERE.
KitGuru Says: That is one big TV. If you were rich, would you buy a huge TV like this? Or would you rather have a projector? 
Source: Engadget