Star Wars day was two days ago so this might seem a bit late but Ultimaker has released some free files to allow anyone to 3D print their own lightsaber which is modeled after Obi Wan Kenobi's from the movies.
The finished product looks awesome, complete with Lightsaber glow: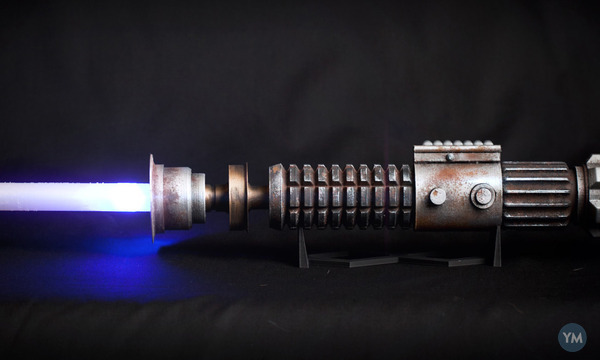 A lot of detail has gone in to perfecting the hilt as you can see from this image: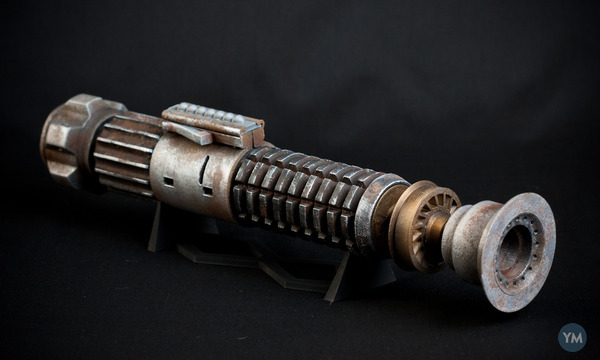 The design files are downloadable at YouImagine, which mentions that the actual paint work was done by a guy called Valcrow who works for Redcubricks, he refined the hilt and hand painted all of the details to make it look like this Jedi weapon of choice has seen its fair share of battles.
One Reddit user has already gone ahead and tried printing out the design, he said it took 22 hours to complete on an Ultimaker 2 3D printer and that the model came out looking fit for a Jedi.
Discuss on our Facebook page, HERE.
KitGuru Says: I've always wanted to buy one of those Master Replica lightsabers, I've just never had the money to waste. However, If I could 3D print or knew a thing or two about designing my own model, I'd definitely do it. Do any of you guys 3D print? If so, maybe you should 3D print one of these and show it off on our Facebook page. 
Source: Cnet