New Zealand has been cashing in on the Lord of the Rings and Hobbit franchises for over a decade now. It's proven to be a great boon for the tourist industry specifically, so it's no surprise that with the last Hobbit movie just around the corner, some companies are looking to wring that last bit of gold from Tolkien's fantasy universe. Air New Zealand for instance, managed to rope in Peter Jackson, Elijah Wood and many other people involved with the movies, to explain how to be safe in the air.
[yframe url='http://www.youtube.com/watch?v=qOw44VFNk8Y']
In what the company is titling, "the most epic safety video ever made," actors dolled up like LOTR characters speak alongside people that were involved in making the movie, to explain about putting your seat belt on correctly, where the air masks are and all of the usual instructions you get when preparing for take off.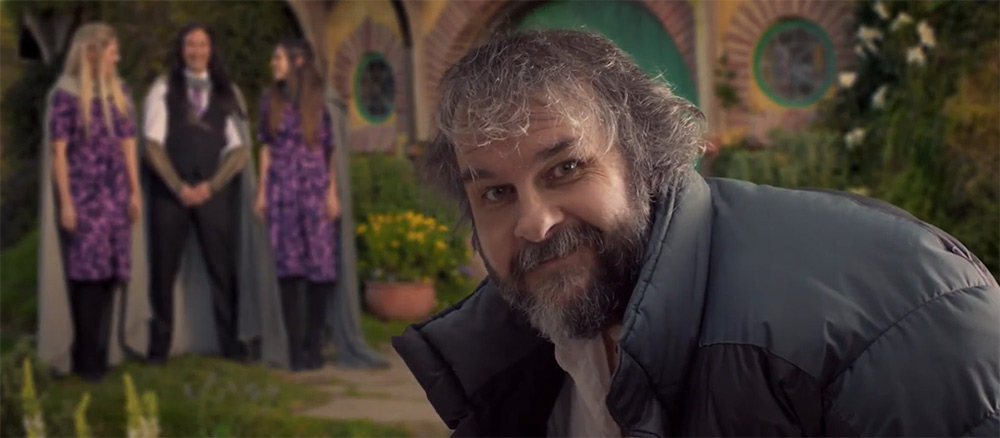 I'm a little surprised Jackson himself wasn't CGI, since he seems to prefer that type of effects nowadays…
A few sets from the movies are revisited too, which as quaint as they are in the video, seem more like a way to tempt any Hobbit fans that haven't made the trip to New Zealand than anything else.
Discuss on our Facebook page, HERE.
KitGuru Says: I know I'm tempted. This is also a much better way to get people to actually pay attention during the safety instructions. I don't think anyone really listens when those two flight attendants are waving their arms around and pretending to blow into their jackets.