In the wake of big dark-net drug market seizures and arrests, there's always a scramble from everyone related to them. Vendors go to ground as they try and make sure that they too aren't about to be busted, buyers rush to try and find the next great market and admins often do even stranger things. In the past, we've seen them shut down to avoid heavy publicity and we've also seen them turn tail and run off with everyone's money. Unfortunately, in the aftermath of Silk Road 2's shutdown and the arrest of its alleged admin, similar darknet market Andromeda looks to have continued this trend and scammed its users out of their bitcoins.
Andromeda has gone by many names and transitioned through many different incarnations, including Darkbay, Ultravioletcity, Silk Road 3, Diabolus and its most well known title, Andromeda. Attempting to visit it now, actually turns up a page that looks identical to Silk Road 2's, suggesting that the FBI had seized the domain and its servers. However not everyone believes that that's true.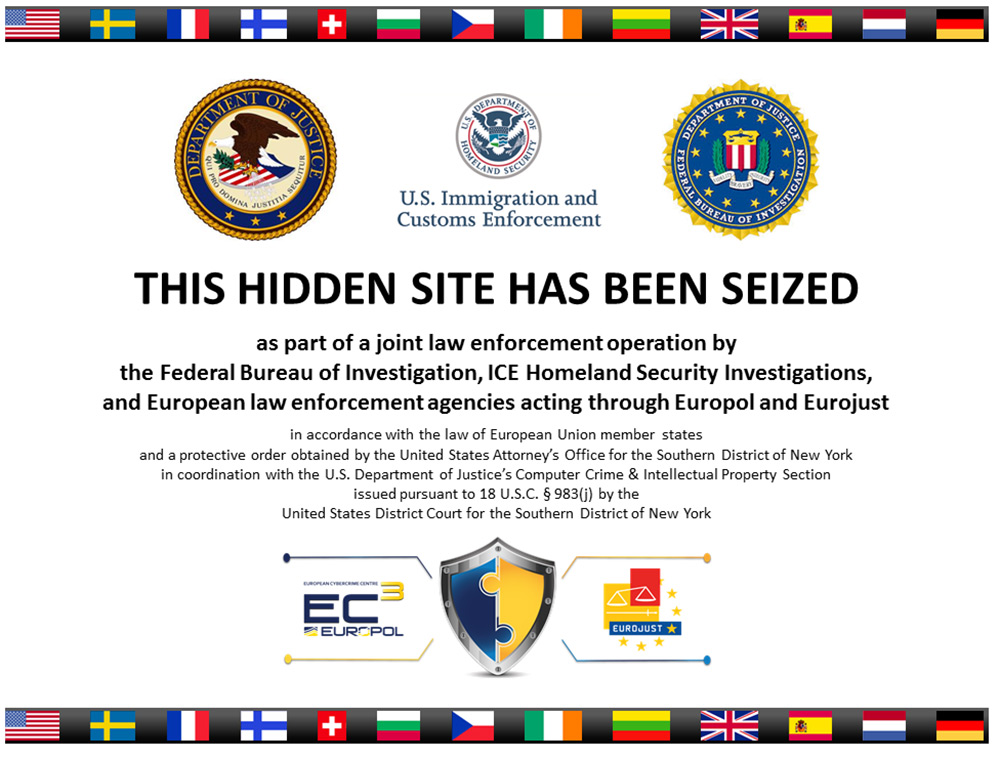 Some of the users over at the Darknetmarkets subreddit have put together some coincidences that actually seem to be anything but. In the past few weeks, ex-vendors on the site reported strange occurrences, like being unable to withdraw bitcoins from their accounts. End users were also being encouraged not to deposit 'coins to the site, but to send them direct to a 'vendor' wallet. However a few days later, very soon before the 'seizure,' everyone's wallets were wiped.
Some vendors were even seen to have upddated their profiles urging peoople not to order and that the site was a scam. Those profiles were often quickly updated once again, removing the warnings. Disabled listings were also re-enabled.
Of course all of this could mean that law-enforcement seized the site leading up to the take down, but there's one other piece of evidence that suggests that the FBI 'seizure' is fictitious. Andromeda's other pages, like its login landing page, do not show the law enforcement seizure notice, but instead report 'file not found.' On other seized sites like Silk Road 2, every associated URL is reditected to the FBI notice.
KitGuru Says: As usual, KitGuru doesn't advise any one visit these sites.