China and Apple are two very different entities, but neither is particularly well known for their environmental practices. One has some of the highest pollution rates in the world and the other has regularly been found using unsafe chemicals and business practices in its production facilities – most often located in China. However, now Apple has launched new environmental initiatives that will help reduce its impact in China, with boosts to renewable energy and forestry management.
The first scheme is one that will see Apple protect the forests used in the manufacture of its smartphone boxes, in a partnership with the World Wildlife Fund. The team-up will last five years and will see Apple reduce the amount of water it uses during the harvesting and processing of the wood used in the creation of its packaging. It will also introduce better forestry techniques, like replanting trees and using specifically grown nurseries for future harvests instead of tearing down natural forests.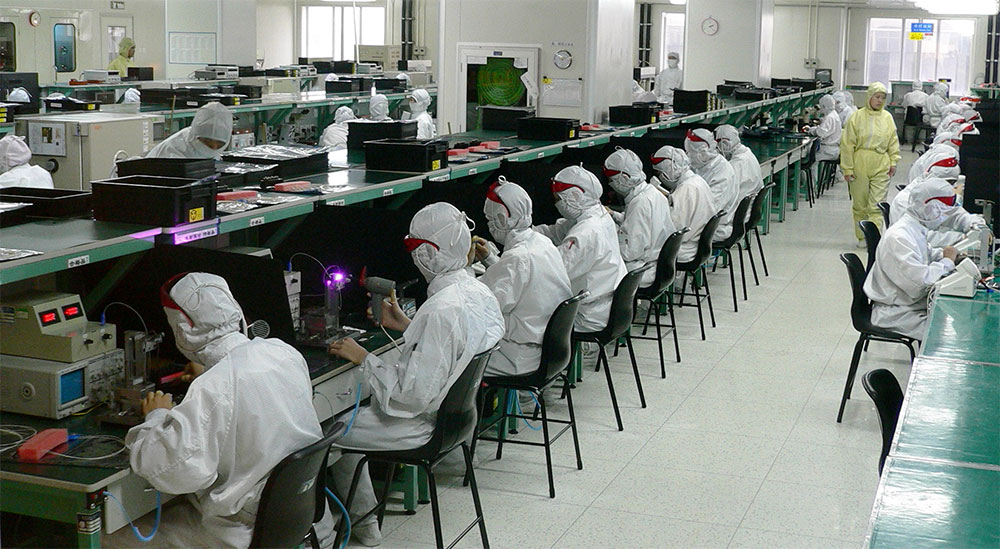 Foxconn facilities are often used by Apple, though they aren't always the safest places to work.
The second plan that Apple recently announced (via TechCrunch), was an increase in renewable energy usage in the region. The Cupertino based company has said it will build solar panel plants throughout the south western province of Sinchuan. This it claims, will bring its global energy usage to near 100 per cent renewable energy, a number which it currently states is at 87 per cent.
Discuss on our Facebook page, HERE.
KitGuru says: It's good to hear Apple making strides in combating its environmental impact, though it would be nice if it helped champion better worker conditions and wages within China as well.
Image source: Wikimedia