The BBC appears to have fallen foul of the drag-net effects of automated DMCA takedown tools, as in an effort to curb piracy of the on-hiatus motoring show, Top Gear, it's demanded that the show's own IMDB page be removed, along with other bizarre URL's like the DailyMotion home page. These takedown demands were filed along with more than 10,000 other URLs from streaming and file locker websites, many of which have been filed before.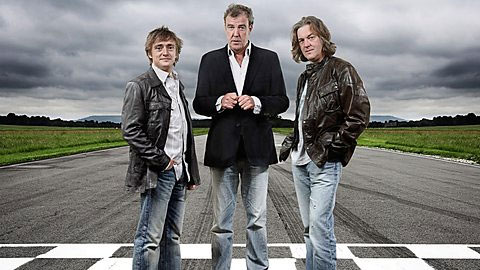 Removing anything TopGear related is a bit touchy at the moment…
Fortunately for clearly legitimate websites like IMDB, Google seems to have white-listed them, so despite the BBC's demands, they are unlikely to be taken down. The same may not be said for the many other sites that the broadcast company requested, though many have been reported before, so if they haven't been removed by now, they are unlikely to be.
Out of the 10,594 URL's that were requested for removal [via TF], Google took action on 75 per cent of them, leaving just over 2,600 unaffected.

This request shows the continued cooperation between British companies and FACT, the UK arm of the MPAA, which has been a powerful lobbying group for movie studios in the US and overseas. Despite being UK-centric however, FACT has been one of the biggest DMCA takedown demanders in recent memory. To date it has made 549 requests to Google, which equates to just over 630,000 URL takedown demands. It's worked on behalf of the BBC, as well as ITV and Studio Canal.
Discuss on our Facebook page, HERE.
KitGuru Says: It's good to see that Google has systems in place to prevent DMCA notices from influencing legitimate websites. 
Image source: BBC