When the online drug marketplace, The Silk Road, was shut down in 2013, it's now convicted owner, Ross Ulbricht was also arrested and charged with its administration, founding and other related crimes. However as information about the case has come to light, it turns out Ulbricht didn't figure out everything on his own and may in-fact have had a mentor of sorts, who not only helped him improve his operational security, but pointed out many of the original flaws with the Silk Road site. That person's name, was Variety Jones.
Or at least that was one of their pseudonyms. They also went by the name Cimon, but in both instances they came to Ulbricht early on in the site's life cycle, pointing out holes in its security. At the time, Jones was merely a high-volume cannabis seed seller on the site, but before long, they had transitioned into being Ulbricht's confidant and adviser. It was Jones that suggested Ulbricht adopt the Dread Pirates Robert moniker, which could be passed on to new admins down the road and even encouraged the tightening of site rules and improving community engagements through sales and other practices.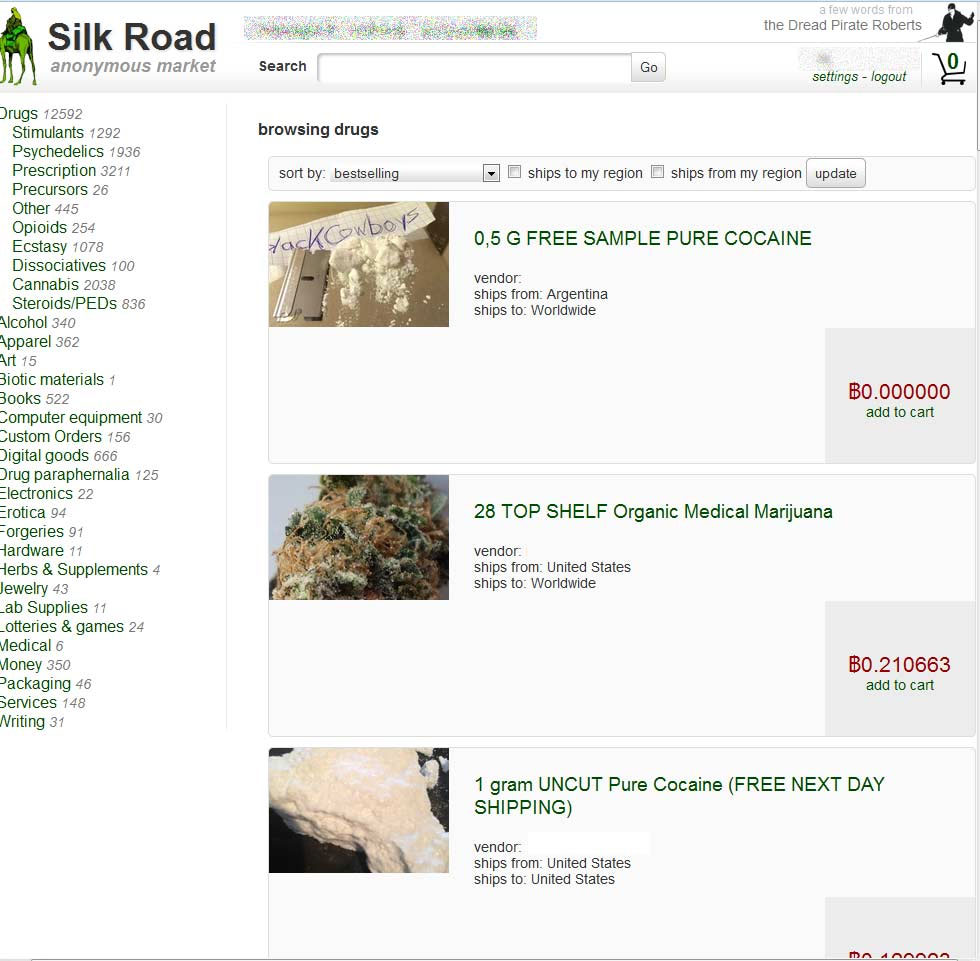 When in operation, the Silk Road sold everything from cannabis to cocaine
Later, Ulbricht would come to rely heavily on Jones, having them perform text editing on warnings sent to other sellers, test new security features and as Wired points out, even persuading Ulbricht not to be interviewed by Vice Magazine, suggesting that it could lead to his identification.
Though the many hours of conversation between the two would go on to become a major piece of evidence against Ulbricht, it's clear from the messages that passed between them that the relationship was important to the young site owner. Indeed, when problems arose and staff members deserted Ulbricht, it was Jones who initially suggested getting in touch with them to make sure that "he's on our side," and they were also the one that Ulbricht tasked with finding someone to track down people that owed him money.
While Ulbricht has been cleared of charges related to murder-for-hire services he supposedly engaged, perhaps the most interesting conversation between him and Jones has yet to bear fruit. In a chat between the pair, they wrote that if Ulbricht were ever arrested, they would buy a small helicopter tour company and come "in low and fast," scooping Ulbricht out of the prison yard.
Discuss on our Facebook page, HERE.
KitGuru Says: Considering the man they once called Dread Pirate Roberts has spent over a year and a half behind bars, you have to wonder if he ever looks up at the sky and wonders if that helicopter is ever coming.