As much as videogames might have evolved its system of reserving copies of games into a pushy pre-order one, that hasn't happened with other forms of media. Perhaps it's apt then, that a movie inspired by a pre-order heavy franchise, Assassin's Creed, has introduced more-pre-ordering to the world.
Yes, as if there aren't going to be enough tickets to go around, Kernel which offers bundle deals on movies and other media, is now offering a pre-order bundle for Assassin's Creed fans in the U.S. There's not just one pack either, you can splurge on a number of different offers, the most expensive of which will set you back an eye watering $1,200 (£830).
The basic $15 package nets you a ticket to see the film and a digital copy of the script for you to peruse later. From there we move up in price, with extras like t-shirts and an Assassin's Creed watch to tempt you into splashing out a bit more.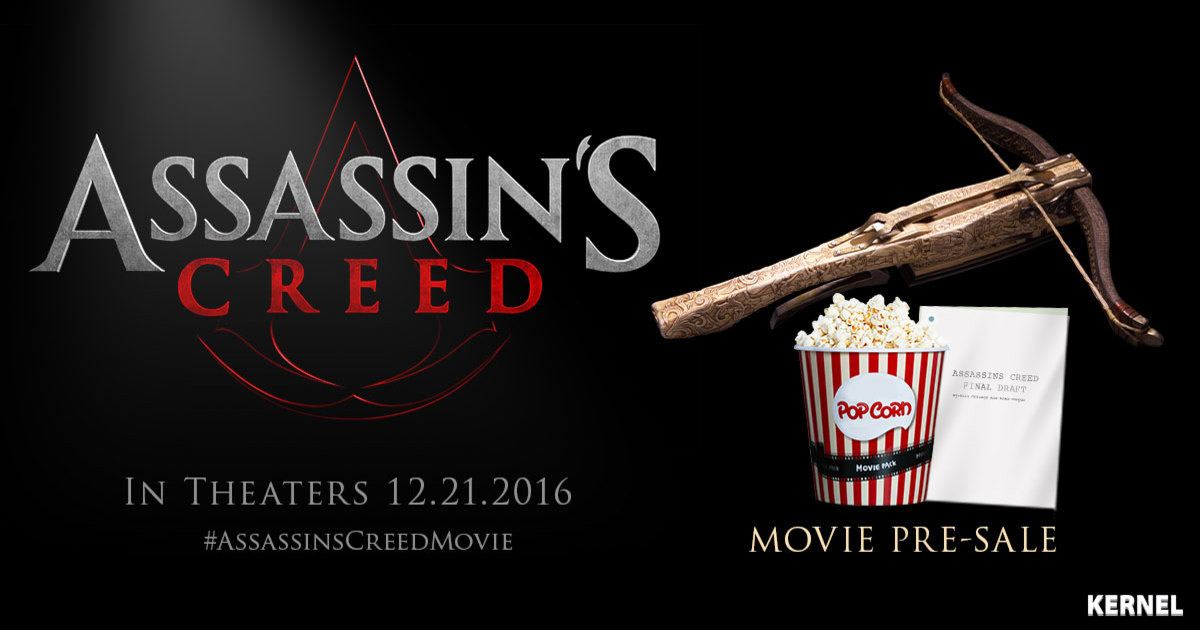 $1,200? Totally worth it. 
Showing that Loot Crate is still something people enjoy, the randomly curated "Kernel Crate," for the movie pre-ordering has all sold out, with its 4-6 unnamed items. You can still splash out $120 if you want an official movie hoodie though.
But why not go the whole hog? Spend $1,200 with Kernel and you'll get a 1:1 replica of a Spanish crossbow from the time period the movie is set. Oh, and you get a ticket to see the movie too.
As ridiculously unnecessary as that prop addition might be, five people have already purchased it. Even more so perhaps, the film doesn't even come out until 21st December, so anyone splashing anything out right now will have to wait seven months before cashing in much of what they're ordered.
Discuss on our Facebook page, HERE.
KitGuru Says: Try not to pre-order guys. It encourages style over substance, whether it's in gaming or any industry. Just buy soon after launch if you want to be an early adopter.