The real identity behind Satoshi Nakamoto, the pseudonym said to be the creator of the bitcoin digital currency, has been a mystery for years. Several individuals have been connected with the identity, but though there was some evidence, nothing ever stuck. Now though, Australian Craig Wright has come forward with solid evidence to suggest he is indeed Nakamoto.
Craig Wright actually first came to our attention in late 2015, when two separate investigations by Wired and Gizmodo pointed fingers at the Australian computer scientist. Wright however disappeared shortly after, narrowly avoiding a raid on his home by Australian federal police who claimed to be conducting a tax investigation.
Now though Wright has admitted publicly that he is Nakamoto and more than that, he's conducted transactions using some of the earliest cryptographic keys ever created for bitcoin usage, suggesting he has been involved with the currency since its very earliest days. He also received backing from Gavin Andresen, chief scientist at the Bitcoin Foundation, who said he believes Wright is indeed Nakamoto (as per BBC).
Some still don't see this as enough proof, claiming that Wright has been involved in an elaborate hoax since the original claims about him appeared.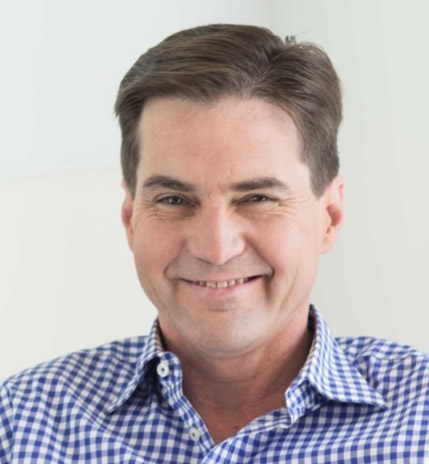 Source: Wikimedia
Wright however is ignoring these claims, stating that he wanted to end speculation about the identity of Nakamoto and the witch hunt that built up around it, with several individuals at different times linked with the creation of bitcoin. Indeed it could well have put those people in danger, since 'Nakamoto' is expected to have hundreds of millions of pounds worth of bitcoins still stashed away somewhere.
However Wright himself doesn't want much acclaim for his announcement and indeed would rather not have revealed his identity, but felt that he had to protect those accused of being Nakamoto and his friends and family who have been harassed following the original exposés on him.
"I really do not want to be the public face of anything," he said. "I would rather not do it. I want to work, I want to keep doing what I want to do. I don't want money. I don't want fame. I don't want adoration. I just want to be left alone."
Discuss on our Facebook page, HERE.
KitGuru Says: Do you believe Wright is the mythical Nakamoto? If so, how do you think this announcement will affect his life? With an estimated net worth (in bitcoins alone) of close to half a billion dollars, he will certainly have many people interested in him, for various reasons.