You might think with the strength of music streaming offerings from companies like Amazon, Apple, Spotify, Pandora and Youtube, the illegitimate, often unrecognised but exceedingly popular cousin, that the landscape isn't ripe for another competitor – there's just not a lot of room left in the market. And you might be right, but if someone was to try and squeeze themselves in there, they'd need to offer something a little bit different and perhaps come from an already established musical brand. That's exactly what the new Beats Music service is looking to do.
Yes, that's the same Beats brand as the Dr Dre backed headphones, though he's not doing this alone. Teaming up with Jim Iovine of Interscope Records and Trent Reznor of Nine Inch Nails fame, Dre's new service will offer 20 million tracks for listening at launch, with full licensing from all major labels. If it's a success, expect that catalogue to grow very quickly.
But it won't just throw these tens of millions of tracks your way and tell you to get on with it, similarly to the way that Spotify, Youtube or iTunes might. Instead, Beats Music is more like traditional radio, in that it will be based around other people suggesting music to you and not just anyone, professionals. Curated content will come from the team headed by Trent Reznor, which will also include media editors, veteran radio DJs and record producers, along with playlists from specific publications like Rolling Stone and even radio stations.
There's even the potential there for celebrity endorsements. You know a lot of people would love to listen to the playlists of their favourite singers and that in turn could help promote new artists, or push those that record labels or other organisations are wanting to popularise.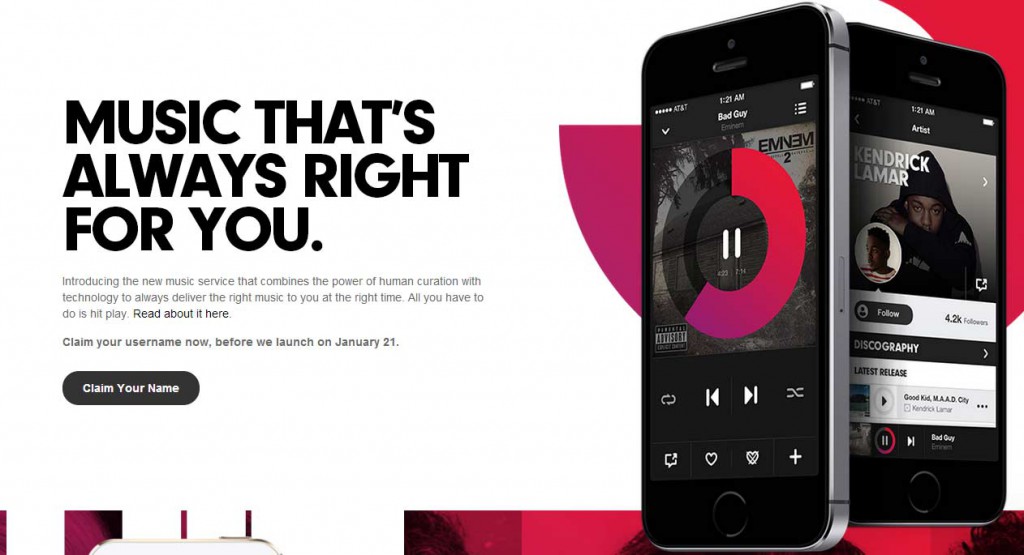 If you don't want any of that though and would rather stick to stuff your friends like, or simply songs that you might like, Beats Music will let you do that too, with a continually updating playlist of tracks that will map itself to your preferences and listening choices.
The only downside to the whole thing and a potential stumbling block when compared to its contemporaries, is that Beats Music will cost you. $10 a month is the standard fee, though you will get a month free. Of course though, you're getting more of a service than other streaming outlets and you won't have to contend with adverts.
However, perhaps that price tag has further benefits, but not necessarily for the listener. Beats Music has also pledged to pay all artists equal rates, so if your music gets listened to, you'll get paid the same as anyone else, regardless of your status.
Beats Music launches in the US on 21st January. No word on its international release as of yet.
KitGuru Says: Of course you can imagine the more popular songs will end up on people's playlists more often, but a curation system seems like it's much more likely to introduce people to new music rather than just sticking a list online with a search function and genre tags. 
So guys, what do you think? Will you be trying this one out?