The value of bitcoins over the past year has been an interesting ride to watch, since it ballooned in just ten months from around $30 per coin, to a massive $1,200 at one point. Since then it's cruised at around the $950 mark but most recently, it's tumbled spectacularly after one of the world's biggest exchanges, Mt Gox announced it would be halting withdrawals due to "unusual activity".
As it stands, the value at most exchanges has dropped to just under $600, with no real sign of Mt Gox opening up its doors again. In a recent update on the current status, it discussed the reason for the temporary shutdown – though it's expected to be ongoing. The problem, it said, was that a current issue with bitcoin transactions, meant that someone could theoretically mask a transfer, making it possible to spend the same coins twice or to hide the theft of large quantities of coins.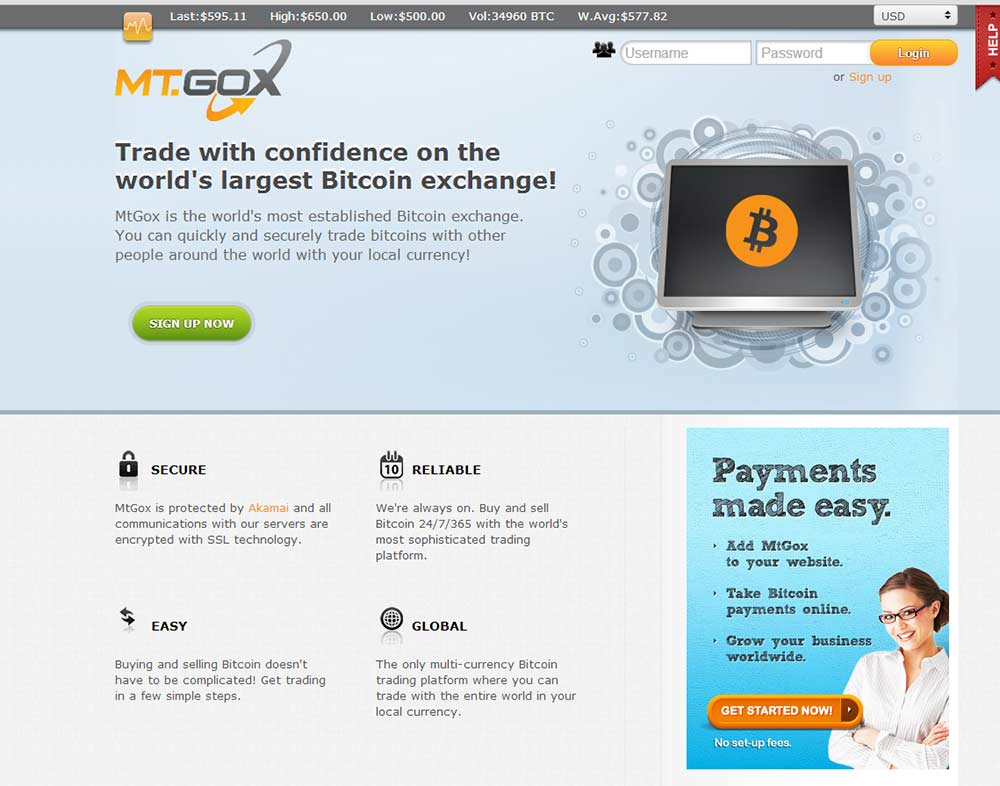 'Why would we hide the advert for new customers, just because anything they pay us can't be withdrawn?'
No one knows how long this Mt Gox outage will continue or how much further bitcoin value will fall. For now the exchange is asking users to be patient, suggesting it plans to restore withdrawals once the bug has been fixed. However that may not be soon enough for some. As Reuters reports, CoinDesk, an index of bitcoin exchanges, has removed Mt Gox from its listing, stating that the company's withdrawal restrictions and continued issues have made it a place that's difficult to recommend for bitcoin trading.
It also doesn't help that the Mt Gox staff haven't been active on the company's social networking accounts since January (Twitter) and December (Facebook). While it certainly wouldn't fix anything, just giving everyone a half hearted thumbs up via a tweet can often go a long way to assuage any concerns people may have that the exchange staff just did a runner.
However, those traders without coins invested in MtGox aren't too worried, believing the price of the digital currency will bounce back as it has before. In-fact we've seen vast swings in value based on exterior news before. The biggest upswing ever came with increased interest from China, as businesses and individuals began buying up huge bundles of coins, but the value then dropped dramatically when the Chinese government banned financial institutions from dealing in bitcoin.
KitGuru Says: It will be interesting to see though whether bitcoin returns to its previously lofty levels, or if it will settle at a much more middle of the road price once the freefall stops.