As if one wasn't enough – or it wanted to-re appropriate assets it had already created – Slightly mad Studios, the developer behind the upcoming next-gen racing title, Project Cars, has announced another racing game called World of Speed. It's an open world, socially focused racing title and functions like an MMO.
You might think it would be in the early stages of development, considering how long Project Cars is taking, but no, it already looks fantastic and has a pretty swish trailer:
[yframe url='http://www.youtube.com/watch?v=-kXPH441Hvc']
In-fact, it looks pretty similar to Project Cars. Shocker that.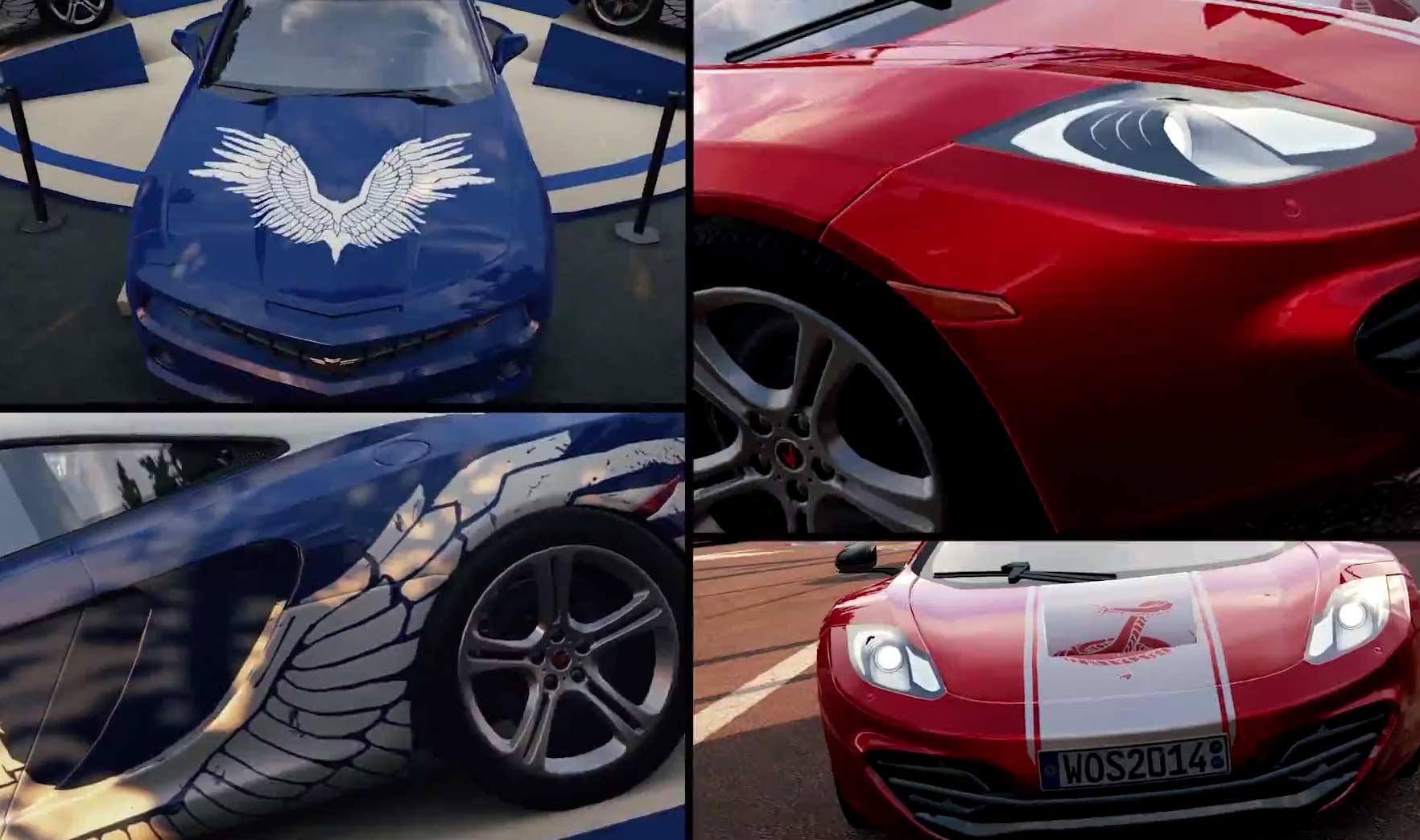 Customising artwork looks like it'll be a major component of the game
Thanks to SMS, we know that World of Cars will be a AAA experience that's also "free to compete," so there will be no entry fee, but expect micro-transactions for cars, since that would be the easiest way to monetise it.
However, not everyone is likely to be pleased with this secondary racing experience being slated for a 2014 release. Project Cars, SMS' main development for the past few years, has been partly funded by the community, who purchased pre-order tools to become part of development testing and marketing. They're also entitled to profit share in the game's success. However, with another, equally pretty, open racing title being released by the same company not far after, are those profits likely to be impacted? You'd imagine so.
But of course, World of Speed doesn't have the same revenue share program, does it.
Kitguru Says: I'm not suggesting anything untoward is happening, but it certainly smells a bit fishy.
[Thanks
Eurogamer
]