Kim Dotcom is an outspoken man, one quick glance at his Twitter or any of the news coverage he's had here at KitGuru will tell you that, but the courts in New Zealand don't like it and want him to stop tweeting any mention of his upcoming extradition trial altogether, all because of something someone else said in response to one of his messages.
In the High Court in Auckland this week, crown lawyer Kristy McDonald claimed that Dotcom's tweets were scurrilous and claimed that he'd even tweeted out parts of a legally confidential document. Dotcom of course contests this, saying (of course, via Twitter) that it wasn't even him that made the offending tweet:
"Crown Lawyers used a nasty 'third party' reply to a tweet of mine in an attempt to get gagging order to stop me from tweeting about my case," he said, following it up with: "Apparently I'm not only criminally liable for 'third party' uploads to my sites. I'm now also responsible for the tweets of 'third parties'." This references the fact that in the case of Megaupload, his raided and shuttered file locker website, Dotcom has been held legally liable for copyright infringement perpetrated by the site's users.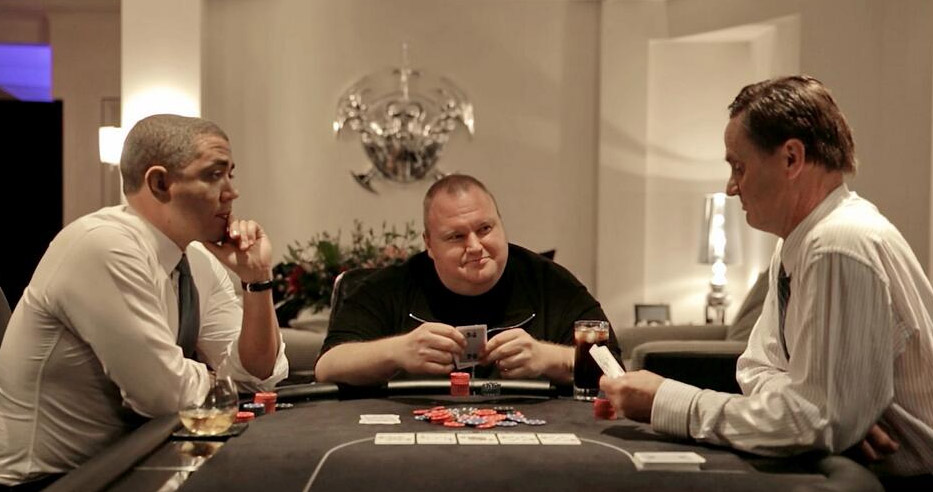 Dotcom's recently launched Internet Party kicked off with a parody video of Obama and John Key hanging out with him.
His lawyers aren't taking it lying down either, pointing out that the order is incredibly vague and that it risked infringing on his free speech more than curbing any court revelations.
Chances are they'll win as well. Dotcom's current case is to do with his extradition, which means there's no jury involved. With no jury, there's little danger of outside influences affecting the legal professionals that will preside over it, so there's less call for secrecy than there would be with a public trial.
Dotcom and others, like the Standard, believe the gag order is merely an attempt to hide any further government gaffs.
KitGuru Says: Love him or hate him, you have to admit that Dotcom has made some great steps in exposing the idiocy and disregard of the rules in NZ politics. I can't imagine it's much different anywhere else in the world.