With the election heating up over the next few weeks and discussions about everything from immigration to the NHS being thrown at each respective candidate, one topic seems far from their minds, despite its relevance. Sex, pornography and their various respective industries have been under attack in the UK for some time and that trend appears to be continuing with a recent story that the owner of a directory for dominatrix was arrested and questioned by police, ostensibly because certain tweets he sent out were not suitable for children.
We should preface this story with the fact that its source is the Geopinch blog, rather than an official publication or document. However it was endorsed by UK lobby group Sex and Censorship, the owner of which we interviewed late last year.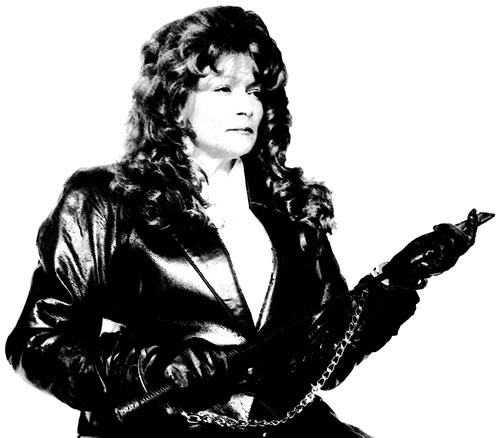 Sounds like somebody in government needs some discipline
In this latest posting, the blog describes how the owner of a major UK online dominatrix directory, was arrested at his home on 19th April and subsequently spent two hours being questioned at the local police station. There was some allusion that he was involved in female trafficing, which he denied, though the reason for his arrest was said to be because of tweets he sent which were "unsuitable for children."
The tweets in question were shown to him and in all cases turned out to be links to dominatrix websites, which as a directory owner, he is in the habit of promoting.
Because nothing he'd done broke any sort of laws and the police eventually let him go without pressing charges, the owner believes that the reason for his arrest may stem from a complaint of some kind and that the police hoped by asking him questions they could find something illegal to pin on him – though that is pure conjecture.
He has pledged to have his lawyers investigate the issue to discover what the reason for the arrest ultimately was.
KitGuru Says: If this arrest turns out to be true, it sets another worrying precedent that with many forms of pornography made illegal to produce in the UK, that the authorities may begin to go after other forms of sexual practice which stray outside the norm.
Image source: Wikimedia