If you're planning to head down to Manhattan this weekend to one of the many venues hosting talks, chats and interviews with some of the world's most interesting people at the New Yorker festival, don't forget that both the whistle blower Edward Snowden and legally embattled – and now no-longer politically affiliated – Kim Dotcom will be speaking this Saturday.
Throughout the weekend will be chats with all sorts of people, running the gamut from Seth Rogen and Evan Goldberg, to Sting, Larry David and a live debate between teams on ultimately, which is the best companion: a dog, or a cat. However it's Saturday that should get tech-heads talking, since at 1PM on the Mastercard Stage, on 333 West 23rd street, Edward Snowden will be conducting a video interview with New Yorker staff writer Jane Mayer. The talk will last a total of 90 minutes and will set you back $25 if you want to attend in person.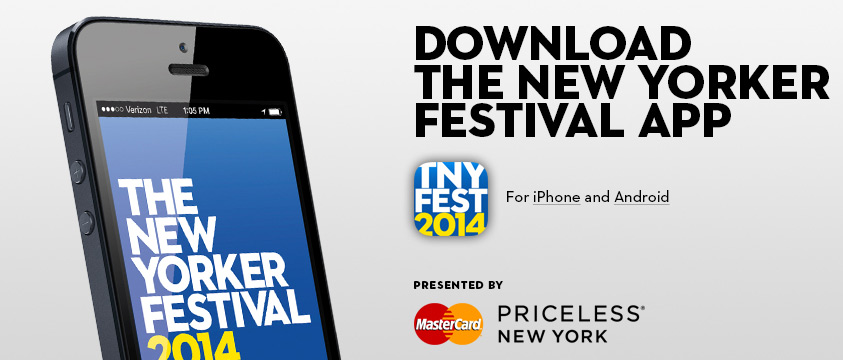 There's even an app you can download to keep up with the show
For those of us that can't stomach that ungodly fee (or the likely thousands more it would cost to fly there, stay there and eat there), the New Yorker will also be broadcasting the chat live on its website.
Later that day is another larger than life personality who's had a big impact on the way we look at digital freedoms and the current climate of the surveillance state around the world. Kim Dotcom will be chatting with New Yorker journalist, Daniel Zalewski at 4PM. The talk will like Mr Snowden's, be broadcast remotely, but the 'show' will still take place on the MasterCard stage and will too cost $25 and last 90 minutes.
For a full rundown of all the other talks and debates going on throughout the New Yorker festival, have a look at the program here.
KitGuru Says: Quite a fascinating lineup of individuals. It does make you wish it was a little closer to home.