As internet entrepeneur Kim Dotcom's Internet Party closes in on a deal with the local MANA party, headed by ex-Maori party leader, Hone Harawira, news has emerged that the Prime Minister John Key, who denies any involvement with his government's GCSB intelligence agency illegally spying on Kim Dotcom, actually had a secret meeting with the head of the organisation prior to the snooping.
John Key has had some shady dealings with the GCSB in the past, with speculation that childhood friend, Ian Fletcher, received the job as head of the organisation because of his previous affiliation with Key. Both men have always denied this and denied any sort of ongoing relationship, besides a professional one. However, that's being called into question once gain after it was found that both men met with the GCSB in a secretive meeting before the spying on Dotcom took place.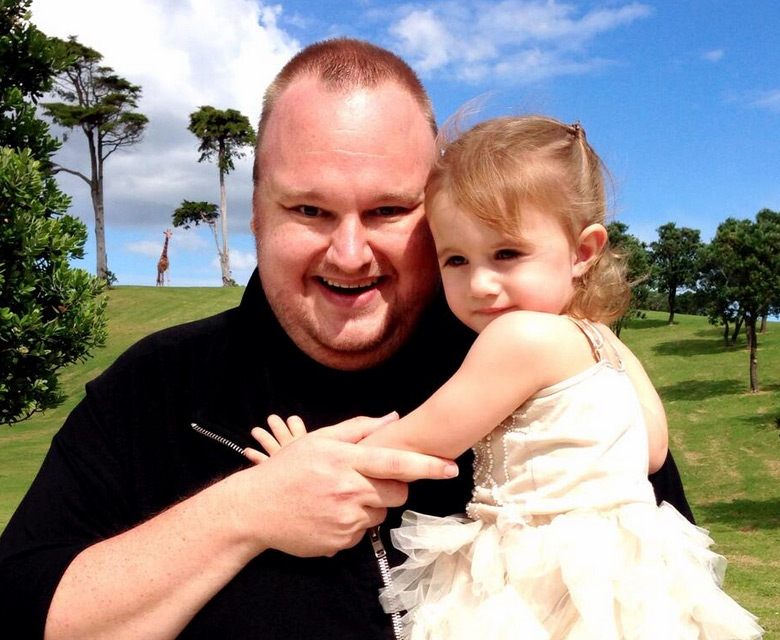 Despite recently splitting from his wife, Dotcom's Twitter has recently been regularly updated with family-man images
They still deny any knowledge of it. For more information on it, watch the full report by 3News here.
While this news broke, Dotcom's Internet Party has been continuing its discussions with a more established party called MANA, which currently retains a single seat in parliament. Due to a crossover of many policies, it's thought that both parties will likely campaign together come the elections in September. However, Harawira, has said that the final decision will be made, only after the Internet Party has selected its leader. Since he is not a native of New Zealand, Dotcom cannot run for parliament there.
KitGuru Says: It's no surprise that high up politicians are mixed up with some shady dealings, but it's always disappointing. It will be interesting to see if Dotcom's party can change any of that come the end of this year.