The once upon a time head of the MegaUpload file locker's software development division, Andrus Nomm, has been arrested in the USA on charges of copyright infringement and conspiracy to commit racketeering. While the Estonian national was once named as a major player in the development of the defunct file storage site, he was barely mentioned in Dotcom and his fellow accused's grand jury indictment.
As Stuff explains, Nomm was initially arrested back in 2012 along with Dotcom and others, though on the other side of the world from New Zealand, in Rotterdam, Netherlands. For a while he fought extradition to the US but then seemed to travel their voluntarily not too long ago, prompting some to wonder if he had accepted some form of plea bargain.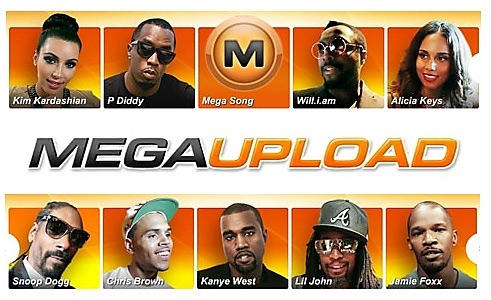 MegaUpload had a lot of celebrity support back in the day
Kim Dotcom's response to the arrest was short, but offered solidarity.
Andrus Nomm has been through hell in the last 3 years, just like all of us. I wish him only the best. #Megaupload

— Kim Dotcom (@KimDotcom) February 10, 2015
Some evidence put forward by the authorities include a screenshot of Nomm's MegaVideo account which showed him watching a pirated version of the TV show Chuck.
Kim Dotcom's US based lawyer, Ira Rothken said in an interview that he thought the United Stated had likely taken advantage of Nomm's financial situation, which wasn't the strongest. He claims that because Nomm was arrested while living in a foreign country, and had some "health issues," he may have been put under undue pressure to work with authorities.
Discuss on our Facebook page, HERE.
KitGuru Says: It would be a shame if the US authorities had leveraged a health condition to get Nomm to cooperate, but I wouldn't be surprised if they had.