As fun as esports can be, they are have a dangerous combination of young players and big money, which means people are going to try and exploit their lack of experience. That's what looks to have happened in the case of Meet Your Makers League of Legends mid-laner Marcin "Kori" Wolski, who after attempting to leave his team due to payment disputes, was threatened with having his mother kicked out of her home.
Wolski recently surprised fans of his team by dropping out of the Meet Your Makers lineup just days before the start of the League Championship Series, only to return less than two weeks later, apologising for being selfish. However recordings of his conversations with team manager Sebastian "Falli" Rotterdam, who upon learning that the young man wished to leave the organisation because of a deteriorating relationship with him and the organisation, especially regarding issues of back pay, Rotterdam threatened to have his mother's house taken away.
"You know that your mom signed the contract with us," said Rotterdam on the secretive recording. "I will make sure you lose the house. That's a promise," he can be heard saying. Before getting to the threats however, he also attempts to guilt trip Wolski, suggesting that the team had lost sponsors because of his leaving.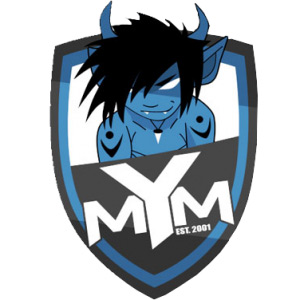 As if there was any question as to who was present on the recording, Rotterdam has apologised for his actions, telling the Daily Dot:
"I admit I made a big mistake with saying this to kori. This Situation was crazy.  A Player is leaving the Team one day before LCS starts. I was stressed in this situation and I agree I should not say something like this. I never said such stuff before to a player. I will offer MYM to leave the Organisation and step down from my job."
He later went on to say that the MYM management knew nothing of what he was doing and that he wanted to profusely apologise to Wolski and his mother for the threat. 
As it stands, Wolski is still under contract to play for MYM, despite his misgivings and the dealings of the organisation's management. If he breaches that contract, he could be liable for sanctions in his own right and still wouldn't be allowed to play for another team until at least next year – a period of time a young League of Legends player can ill-afford to waste. 
Wolski has contacted Riot about his problems, but there has been no official response as of yet.
Discuss on our Facebook page, HERE.

KitGuru Says: It seems like this is the sort of thing that Riot should weigh in on. There's a lot of influence a manager can have over a team, especially if they provide housing via a team accommodation.