Facebook has announced that it's going to shut down its voucher filled gift shop after just a few years of operation. However, that's not the end of the experiment, with the social network stating that it has plans to improve on what it's offered before.
"We'll be using everything we learned from Gifts to explore new ways to help businesses and developers drive sales on the web, on mobile, and directly on Facebook," the company said in statement (via Reuters).
Initially Facebook experimented in its gift store by offering physical products like socks, flowers, sweets and other items, but ended that service shortly after, instead choosing to focus on selling vouchers and discount codes to keep the entire experience a digital one.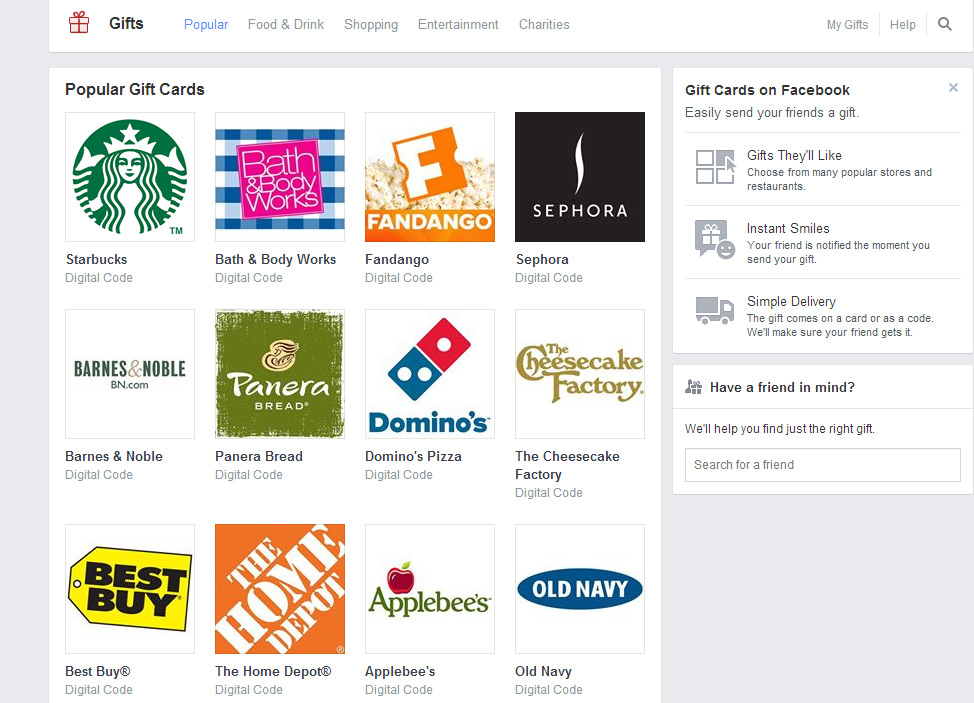 Facebook personalisation doesn't seem to hold much sway here, as most of those shops don't even operate in the UK
The question at this point, is what system will Facebook offer for its business users to sell goods through in the future?
If you want to make use of Facebook's digital gift store, you have until 12th of August to do so, as after that it'll be disappearing from the site for good.
KitGuru Says: I must admit, I didn't even know this feature was on Facebook so I'm not particularly surprised it's being shut down, as I doubt I was the only one.