The Federation Against Copyright Theft (FACT), a British run organisation that lobbies and sues to combat piracy, has been dealt a major blow by its biggest contributor. The Motion Picture Association of America (MPAA) has cut its funding to the group, reducing its financial support by as much as 50 per cent.
This will have a major impact on FACT in a number of ways. Firstly, having its funding cut by such a large amount will reduce its ability to operate, but it also reduces Hollywood influence. With the axing of MPAA funds, FACT's ties with six major Hollywood studios goes with it.
That could mean FACT will now operate more independently of Hollywood demands, perhaps focusing more on British film interests. It will be interesting to see if it tries to court more funds from organisations like the UK Cinema Association, or perhaps attempts to create greater ties with the Police Intellectual Property Crime Unit, PIPCU.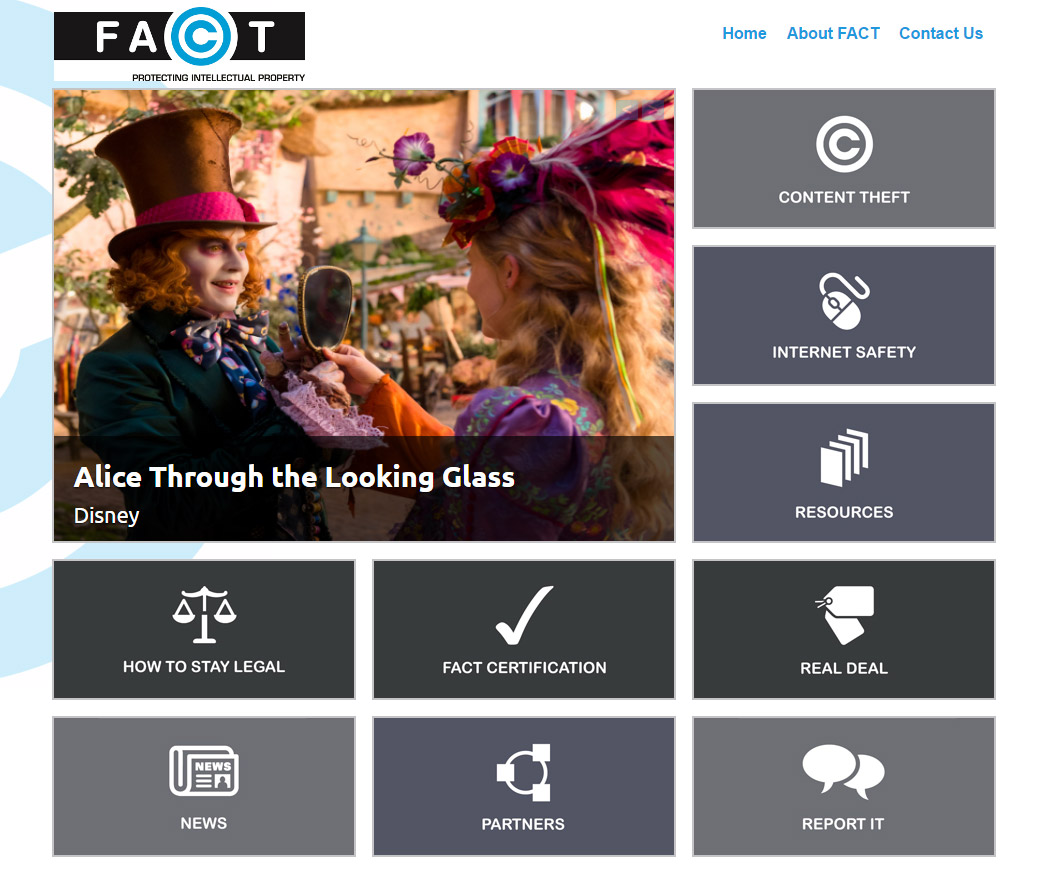 Maybe this will mean FACT stops advertising Hollywood films on its site
From the MPAA's side of things, president of European operations, Stan McCoy told Screen Daily, that the move was designed to bring funding to a more regional level. The MPAA would now focus on supporting larger scale enforcement of copyright, rather than localised, single-nation organisations like FACT.
This move brings an end to 30 years of cooperation between the MPAA and FACT, with the former now looking to add further support to its Europe, Middle-East and Africa office. It did however say in a statement that it wasn't ending its support for British copyright and would continue to enforce its own in the region.
Discuss on our Facebook page, HERE.
KitGuru Says: This is an interesting move that will likely make FACT far more ineffectual than it already is. It did however give the MPAA a presence in the UK. Without that, it will be interesting to see if Hollywood has less sway with the authorities and politicians.