The past month has seen many a file sharer await with baited breath the return of the infamous Pirate Bay torrent search site. Since its downing late last year, its future has been up in the air, but in February at least, it looks likely to return. However, according to some people purportedly close to the situation, there's been quite a squabble behind the scenes, leading to moderators and administrators that have been with the site for years, leaving to potentially start up their own site in the near future.
TorrentFreak has been speaking with some people behind the scenes of the iconic P2P site and has found that there's been quite a fallout over the site's return. While there hasn't yet been any sort of official announcement from anyone, the word on the digital street is that when TPB returns, it will be a trimmed down version, with a lot less staffers than it had before the take down – and a lot of them aren't happy.
These are the behind the scenes guys that nobody was really aware of, who spent their time cracking down on spam and fake torrents.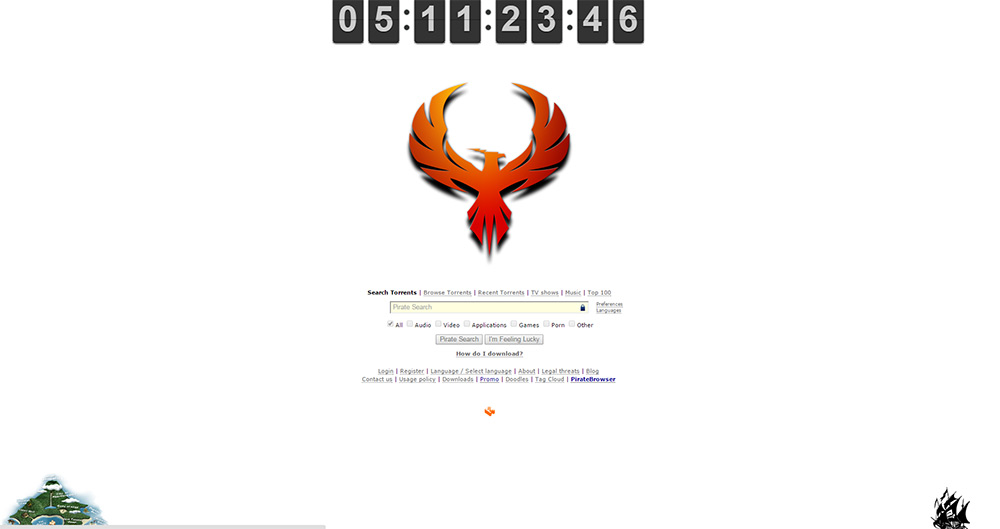 Yesterday the official PirateBay domain added a Phoenix logo to its homepage
"I wish I had better news to come with. The launch that is about to take place on February 1 is not us," said WTC-SWE, one of the lead admins of The Pirate Bay.
"It was until some dickhead decided to take TPB crew out of the picture. He thinks a site can be run without any staff at all and at the same time keeping up with fakes, internal issues etc," he added.
Many of the staffers that have been 'let go' from their Pirate Bay duties have been with it for over a decade and are understandably unhappy about the site's new direction. In protest, they've brought down the official Pirate Bay IRC channel and will launch their own version of the site with a new domain, using a back up of the original Pirate Bay.
It will take some time they said, but the 'real' TPB, that is, the one run by the people that helped keep the original alive, will be coming back soon.
Discuss on our Facebook page, HERE.
KitGuru Says: While we don't recommend you use any torrent sites, I know there's some TPB fans out there. Which version of the site will you support?