It seems like the celebrity nude picture scandal has yet to die down, not least because the leakers are continuing to dump their trove of images every few days, but because a number of the women that took or featured in the photos have now begun legal action against Google and are demanding monetary compensation for the search giant not removing the images from its results fast enough.
In a letter that the New York Post got a hold of, law firm Lavely and Singer addressed Google's senior management, including: Larry Page, Eric Schmidt, Sergey Brin, Kent Walker and a number of others, accusing them and Google of benefiting from "knowingly accommodating, facilitating, and perpetuating the unlawful conduct," of the "victimisation of women." Because of this, the women it represents, are demanding compensation and punitive damages to the tune of $100 million.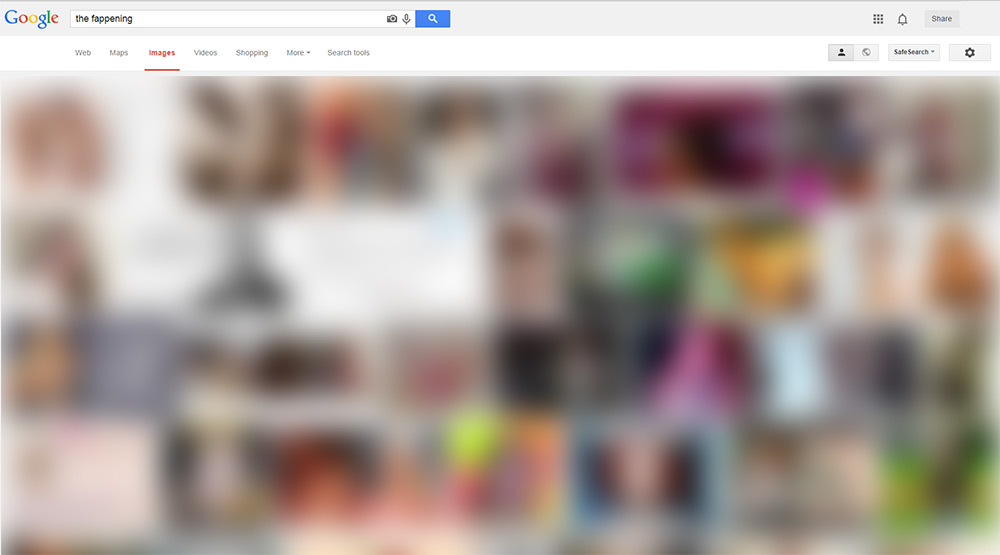 A quick Google search does indeed still show several of the images. Most of which we can't show here, obviously.
The letter also claims that the celebrities and their legal representation had been sending DMCA notices to many sites, including Google, to have the images removed. While most sites did so within hours, the law firm accuses Google of ignoring or delaying the take down notices.
"Google knows that the images are hacked stolen property, private and confidential photos and videos unlawfully obtained and posted by pervert predators who are violating the victims' privacy rights … Yet Google has taken little or no action to stop these outrageous violations," it reads.
The lawsuit then draws a comparsion between the celebrities and the women in the lives of Google exeuctives, suggesting that if those women had had their privacy violated in the same manner, Google would be doing more about it. This is likely true, but it also fails to mention the fact that revenge porn goes on all the time, it's only now that 'celebrities' have been targeted that the law firm and indeed most of these women are making a fuss of it. It doesn't make it any more right, but it does highlight some measure of hypocrisy in the letter's arguments.
Discuss on our Facebook page, HERE.
KitGuru Says: There's also a lot of hypocrisy surrounding the mainstream press' reaction to "The Fappening." Considering tabloids and even some more reputable news sources spend much of their reporting on the comings and goings of celebrities, it seems a bit ridiculous to suddenly point a finger at others for invading privacy. Not only is it an invasion of privacy to take pictures of people all the time, but a culture of voyeurism is encouraged by this sort of reporting.