Not every news story needs to be cutting edge news, but they do need to be interesting. Take the idea of making director and crew commentaries on films and TV shows that bit more exciting, by having them not only record their vocal thoughts on the content, but their visuals too. This is the idea that one redditor put forward recently, suggesting that perhaps as more and more people are entertained in virtual reality, we could hang out with a 360 video of the stars themselves, commenting on their creation.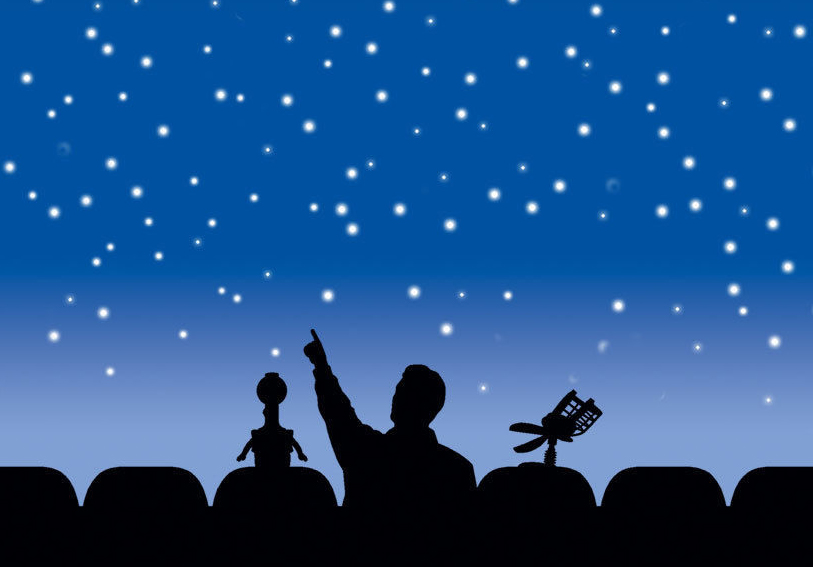 VR Mystery Science Theatre anyone?
"They should make directors cuts that have the director there, sitting right next to you in the theater, telling you about what you're watching. You could look over and see them talking or whatnot. Or imagine a 3d behind the scenes virtual tour of the set," said reddit user schm0 during a discussion of John Carmack binge watching Daredevil on Netflix in VR.
It would be simple to make too, as long as the cast and crew were happy to take part. Place a 3D camera in a darkened room between them – perhaps even offering several different view points or commentary tracks with different stars – and have them talk about the movie to one another and the camera.
[yframe url='http://www.youtube.com/watch?v=hBmcbkxqL6w']
Imagine this in VR.
Indeed this could be a whole thing beyond an additional extra with a movie. It seems likely that a whole series of shows, or paid for content could be created getting stars to sit down and talk about their old films in VR.
Discuss on our Facebook page, HERE.
KitGuru Says: What do you think of the idea, and who do you think would make for a good combination of movie and cast or crew member? I'm voting for anything with Arnold Schwarzenegger. He has such child-like wonder at his movies.