Last year, Microsoft tried something a little different with Project Spark, a game in which players were given control to create their own levels and adventures. The initial game was free to play, though there were DLC plans in place and additional assets for the game could be bought to use.
Now, those DLC plans have been cancelled and the game is going completely free. Any purchases made after the 28th of July will be refunded, those who bought stuff before that date won't be eligible. Any newcomers can still play the game, with the added benefit of everything available now being free.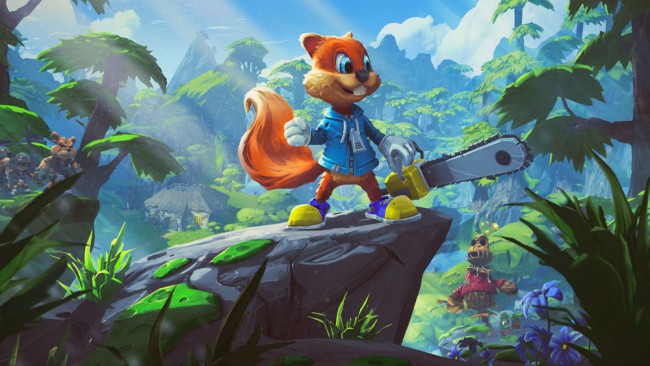 Development is pretty much coming to a halt on Project Spark, the previously announced Conker DLC won't be launching and active feature development is stopping: "Microsoft will pivot from producing DLC and active feature development to encouraging more user-generated content and opening the Project Spark experience".
"With a total of 46 released packs and 2,000+ assets, we feel like we've gotten to a good place with our content offers for creators. This also means that we will no longer create episodic adventures, including future Conker's Big Reunion episodic content. We'll leave it up to you to continue his story in whatever ways you want, and we can't wait to see what you create!"
So that's it, Project Spark's future is now purely in the hands of the players. As long as the player-base stays healthy, there should be plenty of levels to download and play.
Discuss on our Facebook page, HERE.
KitGuru Says: I tried to play Project Spark a few days ago but I got a little frustrated with the lengthy tutorial. Have any of you tried Project Spark at all?