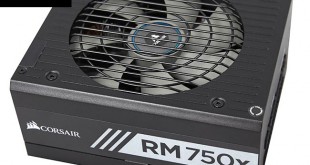 Corsair launch a new range of power supplies today, available in 550w, 650w, 750w, 850w and 1000w capacities. The new RMx series is fully modular, 80 Plus Gold certified and has been designed using all high grade Japanese 105c capacitors. Corsair claim tight voltage control and low noise levels thanks to the Zero RPM fan mode. Flat cables are also included to make life easier during the build phase.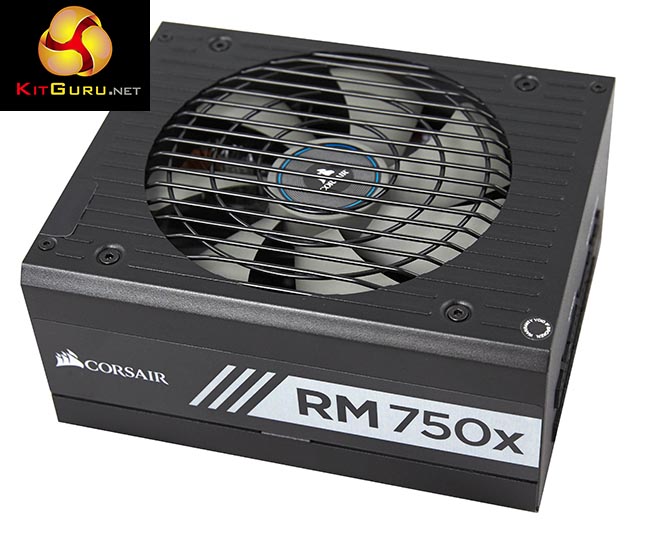 The Corsair RM750x we test in this review slots right into the middle of this particular series. All of these units are equipped with 135mm Rifle bearing fans and ship with an extended full 7 year warranty for peace of mind.

Corsair RMx overview:
Zero RPM mode – offers silent operation at low to moderate loads.
Optimised layout – for cooler operation and low noise.
RMx Series Fan – rifled fan bearing: low noise, reduced resonance.
Modular cables – Type 4 'flat' cables for stress free routing.
Careful component selection – to help reduce vibration and coil whine.
80 Plus Gold Certification – reduced heat output.
Reliable – 105c Japanese Capacitors incorporated.
7 year warranty – for added peace of mind.
UK/USA Pricing:
RMx 550W – £69.99 / $109.99
RMx 650W – £74.99 / $119.99
RMx 750W – £92.99 / $129.99
RMx 850W – £99.99 / $149.99
RMx 1000W – £129.99 / $179.99