Internet service providers (ISP) are usually not big fans of torrent sites. Downloaders on their network can mean a lot of traffic and can negatively effect the experience of other users, especially in areas of low speed or restricted bandwidth. To try and fix this in some places in India, ISPs are partnering with torrent sites to improve everyone's experience.
The site these ISPs are teaming up with is TorBox, which allows the service providers to link up local torrent users together, so that they trade files between one another when possible, rather than downloading from international sources. That speeds up downloads, as well as reducing costs for the ISP by keeping the traffic on its network.
This isn't just one or two ISPs either, with Alliance Broadband, Excitel, Syscon Infoway and True Broadband all taking part in the scheme, as per TorrentFreak. Through their provider, users are connected to TorBox and then to local downloaders, making the whole process far easier and quicker for everyone – including the ISPs themselves.
In some cases, users even report hitting download rates that are faster than their actual connection speeds.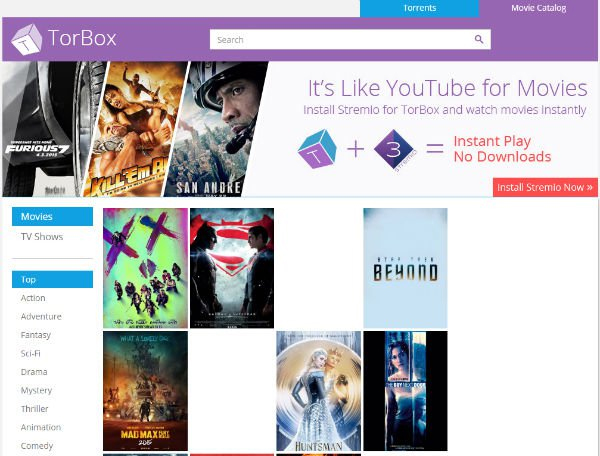 Source: TorrentFreak/Torbox
"Based on your IP address TorBox can estimate how well you are connected to peers who have the content in question. It's quite a tough job but luckily it works," TorBox said in a statement.
As much as this might be a service we'd like to see elsewhere, don't expect British or U.S. ISPs to partner with TorBox any time soon. While the service might be designed to improve the user experience for a lot of people – whilst saving ISPs money in the mean time – it offers all of the usual torrents you would expect and that means copyright protected content.
Any ISP that went down that road in the west, would likely find itself on the end of a number of high-profile lawsuits. As talk of piracy grows in India though, we may not see this partnership last forever. Any sort of crackdown would bring this practice to a swift halt.
KitGuru Says: This is quite a neat idea and could no doubt be used to improve certain experiences online, but it seems unlikely to catch on because of the piracy implications.