John McAfee, who is at this point known for his alleged criminal activity as much as his original anti-virus program, has filed paperwork in the U.S. to make himself a presidential candidate during the 2016 election. He's quite serious too, having also launched a brand new campaign website to support his cause and founded a new political entity known as the Cyber Party.
"Guard against the impostures of pretended patriotism," reads the McAfee campaign site, alongside a giant picture of the man's face. He has also said in a chat with Wired that his run will hope to highlight the problem of tech-illiteracy in current government organisations.
If getting that message across is McAfee's main goal, he may do quite well, as one policy parties have always been a strong way to make different issues part of the election process.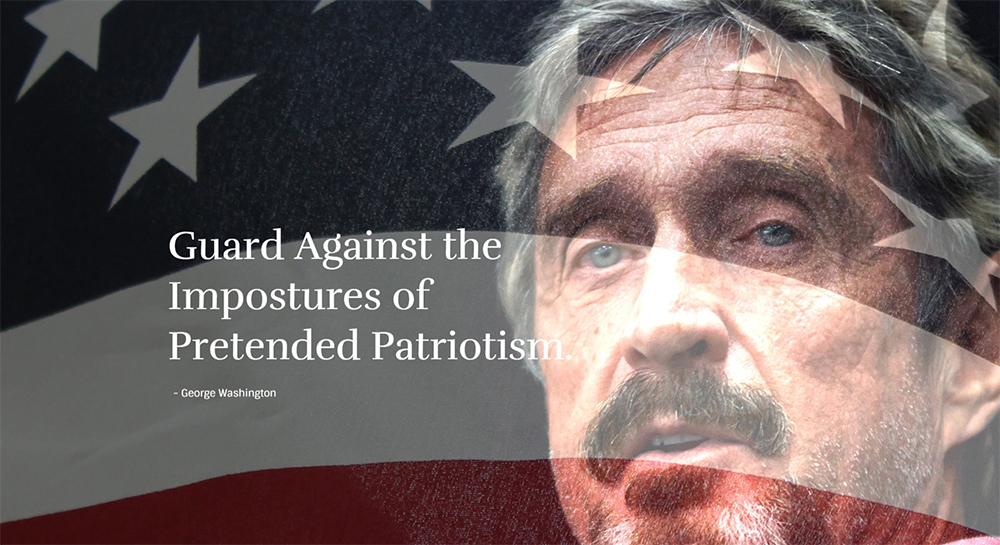 At least we know Peter Stormare can play him in the eventual movie
This represents quite a change of pace for the once mega-millionaire software developer. Recent years have seen McAfee embroiled in bizarre circumstances, including going on the run from Belize authorities in 2012, after he was said to be wanted for a murder investigation following his neighbour being found with a gunshot wound to his head. He was later arrested while trying to enter Guatemala "illegally," but faked heart attacks to avoid deportation until his lawyer could have him sent to America.
Now worth far less than his once upon a time $100 million fortune, McAfee is likely to have a tough time as part of the presidential race, since independent runners rarely pull in anything more than a few fractions of a per cent point.
Discuss on our Facebook page, HERE.
KitGuru Says: As much as you have to love McAfee's eccentricities, it's difficult to imagine anyone with a potential murder charge in their past making it far in a presidential election in this century. However, all of Washington, Monroe, Jackson, Cleveland, T. Roosevelt, G. H. W. Bush have confirmed kills to their names, so perhaps it's not such a big deal.