Vice has become one of the most interesting but down to earth, documentary machines in the past few years, pumping out everything from look-ins at North Korean slave labour camps in Siberia, to hanging out with General Butt Naked. But it's not all warlords and despots on their radar, sometimes it's larger than life personalities that are fighting the good fight too, which is why it's no surprise that Kim Dotcom has shown up on its radar, and has now taken part in a short program on his situation and that of copyright and online privacy in contemporary society.
[yframe url='http://www.youtube.com/watch?v=gMxhIfG0MpY']
One of the interesting points brought up by the presenter during his Dotcom interview, was that Sean Parker – the guy played by Justin Timberlake in The Social Network – was a co-founnder of Napster, a tool that was specifically designed to ignore copyright law and yet today he's worth a couple of billion dollars. Comparatively Kim Dotcom has been hit by heavy legal action and police pressure, despite his shutdown platform (Megaupload) not being designed with the specific purpose of sharing content illegally.
The documentary does add the caveat at the start, that since meeting with Dotcom, certain emails and communications have been unearthed that suggested Megaupload staff did know of many copyright breeches on the site, but that's understandable since the site did offer takedown tools for movie studios – staff were obviously aware of what some users were doing.
One of the big points that comes across during the interview is that Dotcom is surprisingly humble. He's a larger than life personality, with pictures of himself with guns, yachts, cars and all sorts of extravagances, in a giant mansion with dedicated entertainment rooms featuring endless amounts of technology – but surprisingly he seems almost shy about this. Likewise the framed pictures of what he describes as "the good times," seem behind him now.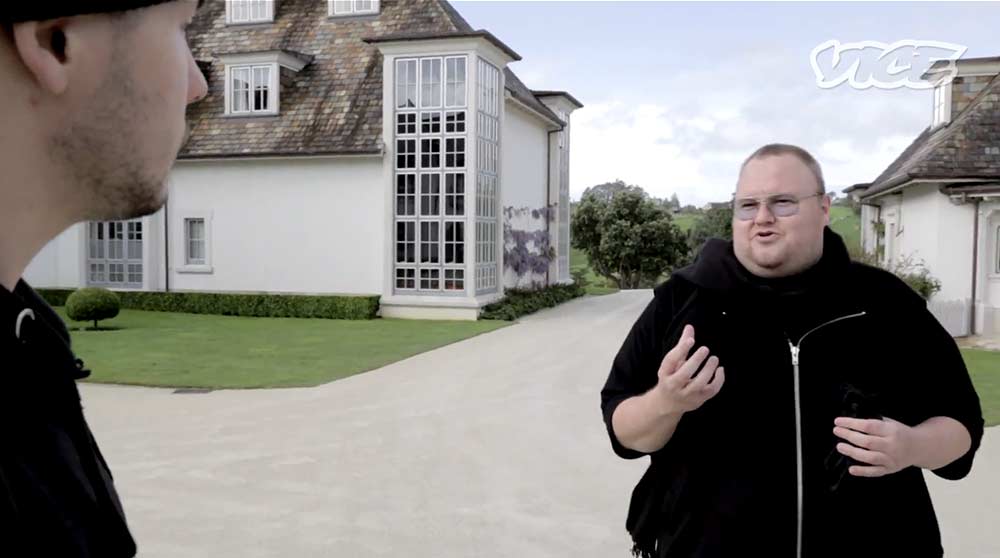 The passion appears when he talks about his children and online privacy. It's clear that he stands to benefit from a world where people are concerned about their privacy and he offers a product that can protect that, but that was the case when people wanted a file locker – he provided it. Dotcom can't be vilified purely for his entrepreneur skills.
KitGuru Says: As he says though, good will or not, the trial coming this year (probably) will have a big impact and it will be interesting to watch the continued fallout of the NSA revelations and how it will affect the US industry in 2014.