Kim Dotcom may not be having his Party Party today, but he is looking to give people that tweet out promotion for his new music service, Baboom, early beta access to the site, which is supposed to offer fair royalties to artists and give them a new way to interact with fans and for the latter to listen the music they love for free.
The site officially launched – though not the public – a few hours ago, with Kim Dotcom's album being the first to go live. However Dotcom quickly followed up the launch announcement with the following tweet:"Make the following tweet to get a beta invite to #Baboom: "Checkout Kim Dotcom's #Baboom at http://Baboom.com""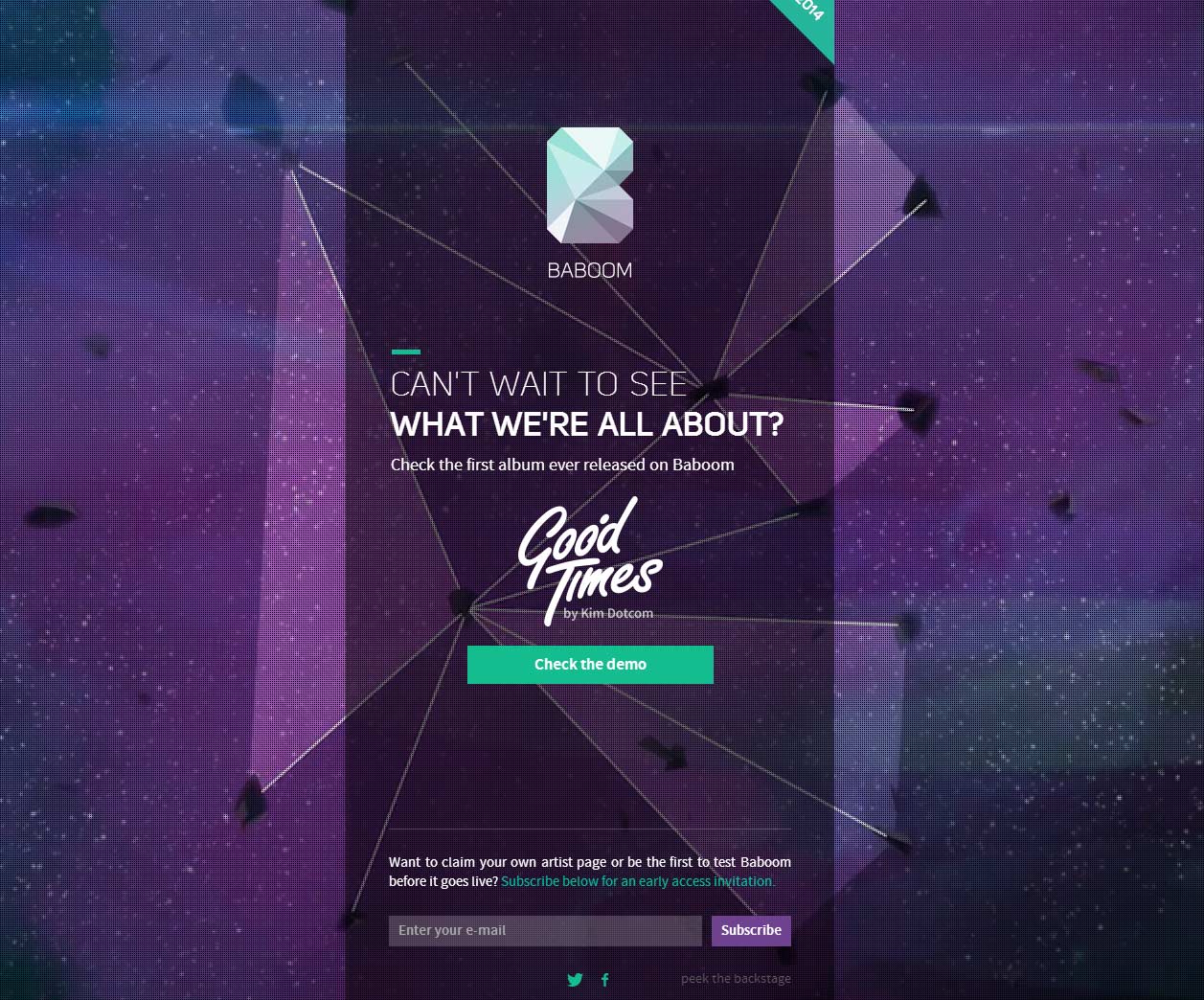 The Baboom landing page is pretty swish looking site
He also noted a few minutes later that within the first hour of the site going live – with only his album up for listening – over 78,000 songs had been played. Not a bad start for sure.
Until beta invites are sent out, there is a demo version of the site that can be trialled, but as noted above it only has one album on it at the moment – Dotcom's own new release, Good Times. However it does give an idea of the site's functionality. There's a music player that works continuously as you navigate the site, along with a tab dedicated to album and song choice. There's also a video section to watch Dotcom (and in future other artists) in action, a photo section for images and a download tab so you can distribute music too.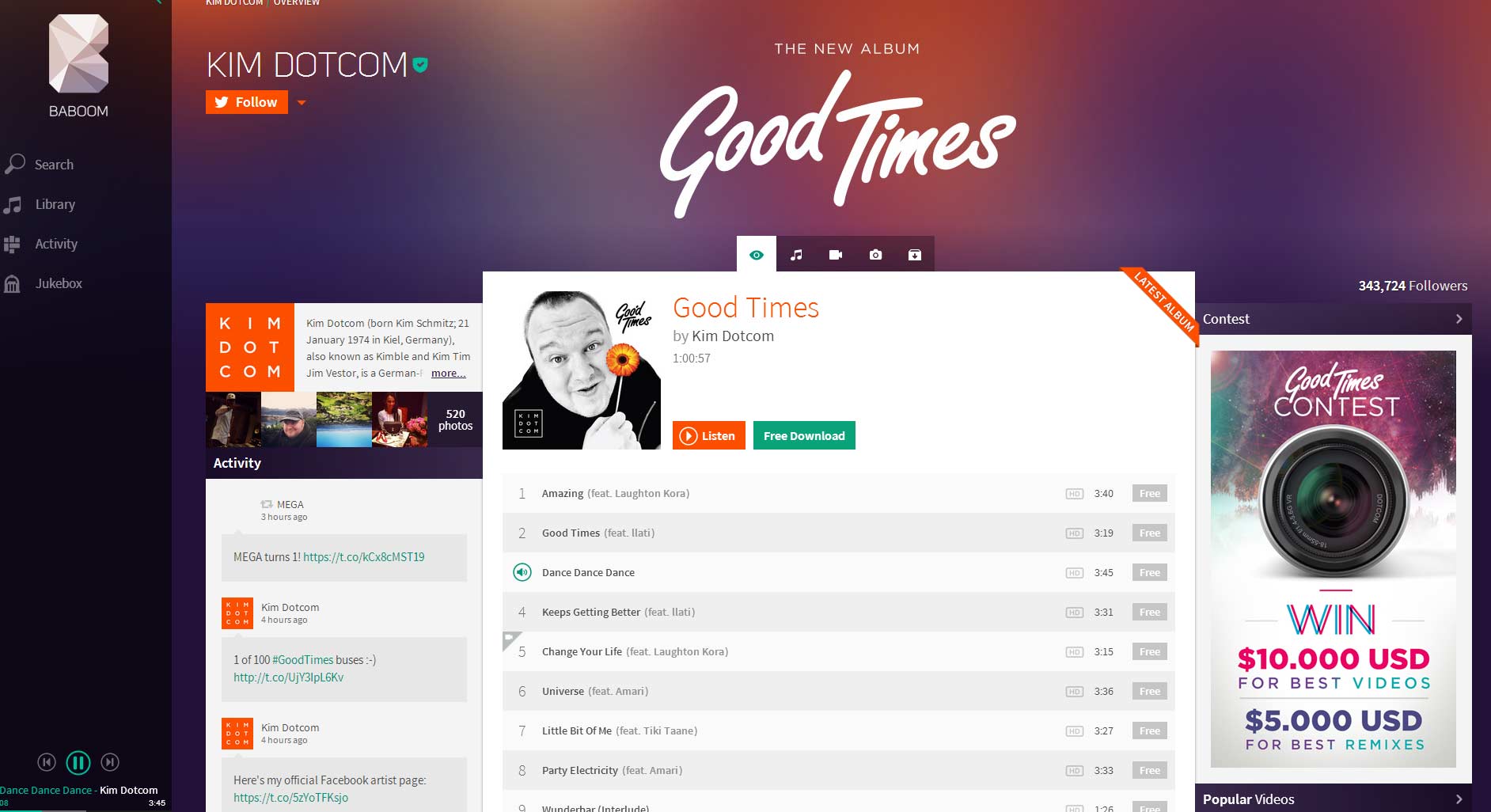 While launching a site with your own album seems a bit self serving, Timerlake did it with MySpace and I'd still rather listen to anything Dotcom put out than Rebecca Black
There's also social networking built into every facet of the site, letting you see the latest tweets from Dotcom, Mega and Baboom on the founder's timeline.
Perhaps the biggest selling point for artists with Baboom however, will be that it allows them to earn revenue from their music being listened to, which could make it easier for independent artists to break even and for bigger ones to distance themselves from music labels – if the site takes off that is.
KitGuru Says: The question is, will this be successful? Baboom blends social networking with music, video and imagery, something that seems very similar to the revamped MySpace (though Baboom's revenue sharing is a bit different), which while looking impressive and contemporary hasn't made much of a splash since its relaunch. Do you guys think Baboom will be any different?