Kim Dotcom has no doubt spent a lot of time talking with lawyers since his arrest during the raid on his home in January 2012, however that doesn't mean he's laid the ground work and can relax. In-fact, now is a more tense time than ever for the German entrepreneur, as his extradition trial is only a few months away and there's even rumours he could be deported for not mentioning a speeding conviction from before his residency was granted. With that in mind, he's now promoting Megascholar, a platform created last year to try and recruit more legal experts to his cause.
While the site was launched back in 2013, there still isn't much to Megascholar, simply featuring a background image of an impressively elaborate library and a "welcome" to the site with an image of Dotcom himself, along with US defence attorney Ira Rothken and copyright lawyer Rick Shera.
Beneath it reads the following: "We are looking for lawyers in New Zealand and the United States who are interested in joining the Megaupload and Kim Dotcom legal defense and who have a passion for internet public interest law." It then offers a contact us page, where you can get in touch to offer your legal services or advice to Dotcom's team.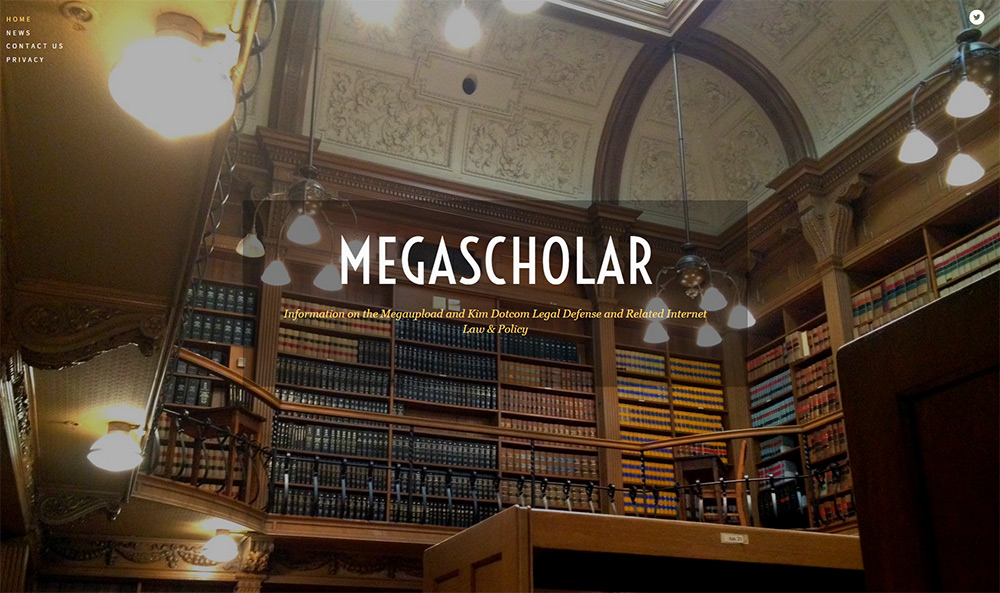 Considering Dootcom's history for ground breaking and very polished looking websites, it's a bit bizarre how Megascholar looks a little amateurish, but from the WHOIS information, it seems that this is a Rothken led effort, rather than something Dotcom himself has pushed for.
The worrying thing is, does that mean Dotcom's legal team is running low on ideas?
KitGuru Says: What do you guys think? Does putting the call out like this sound like the efforts of a group that are confident of winning the extradition trial next year?