A British man from Leicestershire has been arrested on suspicion of being one of the most proflific pirates of WWE wrestling and UFC MMA events. Reportedly his uploads have been downloaded several million times and he alone has uploaded more than three terabytes of data. This means, according to PIPCU, that the WWE and UFC have 'lost' several million pounds to this man's actions alone.
This is another swoop attack by PIPCU, the Police Intellectual Property Crime Unit, which most recently went after the owner of a popular Karaoke sharing website. In a statement, DCI Danny Medlycott, current head of PIPCU said (via the BBC):
"Today's operation serves as a clear warning to anyone thinking of uploading copyrighted material to pirate sites. This is not a victimless crime as copyright infringement is costing our creative industries hundreds of millions of pounds."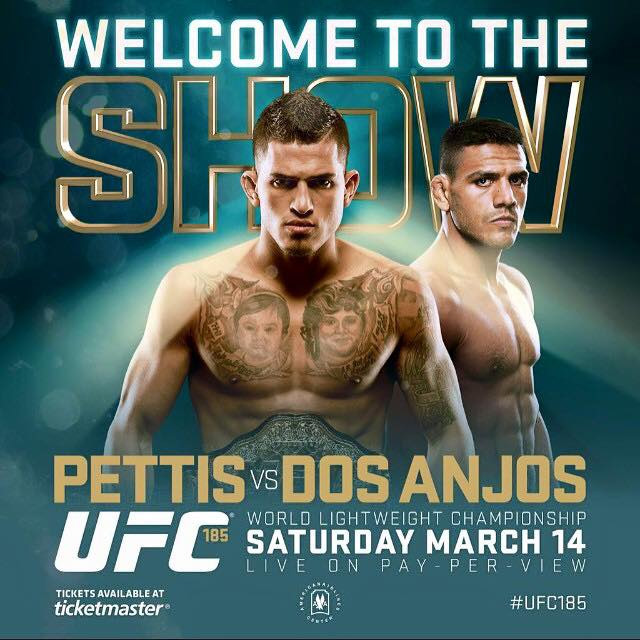 Last weekend's UFC 185 was uploaded by a number of different groups, not just this guy
As you might expect, representatives from the respective entertainment firms have stated their pleasure at the news, with WWE's senior VP and assistant general counsel, Jim Langham, stating to the press that the organisation offers many legitimate avenues for watching its content and that it will continue to protect its intellectual property. The UFC's CLO Kirck Hendrick, felt the same, saying that he hoped this move would see a big drop in pirated UFC events.
While nobody has confirmed exactly who it is that's being charged, or what their online handle might be, TorrentFreak has done some researchers and believes it could be Sir Paul, who was a regular uploader of British broadcasts of UFC and WWE events. This may mean that pirated English language uploads may take a dip for a little while.
Discuss on our Facebook page, HERE.
KitGuru Says: Of course this is likely to just send pirates into the arms of another, as there are many big groups that upload this sort of content on a regular basis.