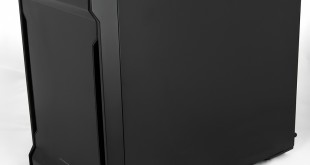 Phanteks has introduced a budget Mini-ITX case that is named Enthoo Evolv ITX. This is a nod to its heritage as the design is based on the mATX Enthoo Evolv however the construction is steel with a plastic front panel, where the original Evolv used aluminium panels to cover the steel chassis.
The big news here is that Evolv ITX costs £55 with a windowed panel or £49.99 with plain side panels.
Watch on our VIMEO Channel (below) or over on

YOUTUBE
We are used to the idea that Mini-ITX designs usually cost more the larger models in a product range however Phanteks has kept the price of Evolv ITX low by ditching those aluminium panels, however that is the only obvious sign of cost-cutting. At the front we have a 200mm Phanteks fan, and there are air filters at the front and beneath the power supply.
Phanteks has included a number of enthusiast features so you get a single Drop-n-Lock SSD mount, there is a mounting point where you can add the accessory PWM hub (cost £13) and if you choose you can mount a 3.5-inch hard drive above the graphics card (the bracket costs £6).
There are two 3.5-inch drive bays at the bottom of the chassis however these bays and the drive tower can be replaced with a water pump and the clever mid-bracket that covers the end of the graphics card can be used to mount a coolant reservoir. Amazingly this tiny case can accommodate a 240mm radiator at the front, a 280mm in the roof and a 140mm at the rear.
Specification: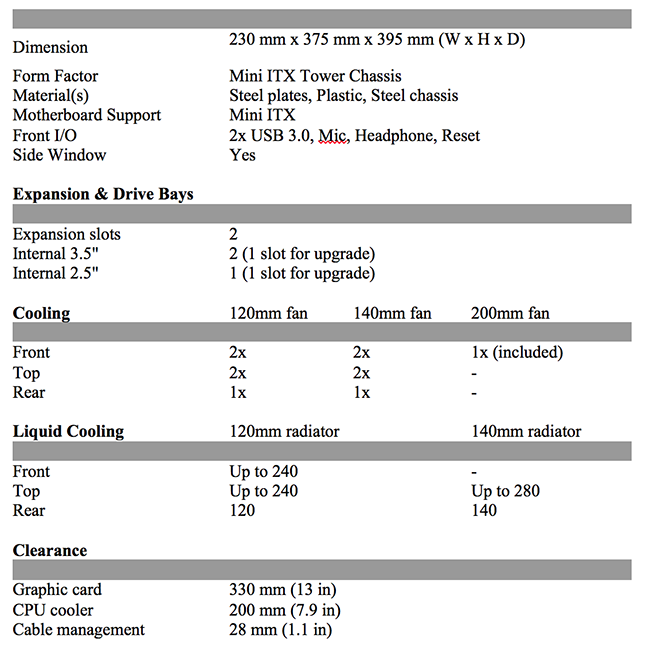 Testing
To put this case through its cooling paces we will be using a test system consisting of an Intel Core i7-4770K and Radeon R9 290. This system allows us to produce a substantial amount of heat and effectively test the Phanteks Enthoo Evolv ITX's cooling capabilities.
For stress testing we use a mixture of Prime95 and FurMark to create the maximum heat output. Prime95′s 'Small FFTs' setting allows us to stress our CPU. FurMark's 'GPU Burn-in' mode creates the maximum amount of load our GPU is ever likely to see.
Test System:
Processor: 3.9GHz Intel Core i7-4770K
Motherboard: Asus Z87I-Pro
CPU cooler: Corsair H100i
Memory: Corsair DDR3-1600MHz LP RAM
Graphics card: Sapphire Tri-X Radeon R9 290 3GB
Power supply: Seasonic Platinum Fanless 520W
Storage drive: SanDisk Extreme Pro SSD
OS: Windows 8.1 64-bit.
Thermal Dynamics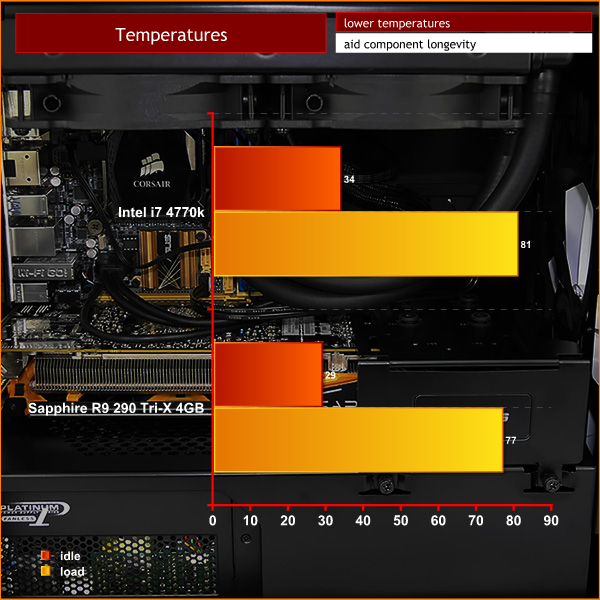 The restricted space inside this Mini-ITX chassis has a direct impact on cooling and as a result the CPU runs about five degrees hotter than an ATX tower however the Sapphire R9 290 remained pleasantly cool. Under load the temperature rises relatively high with the GPU in the mid-70s and the CPU passing 80 degrees. This isn't unbearably hot however it is distinctly warm.
Acoustics Performance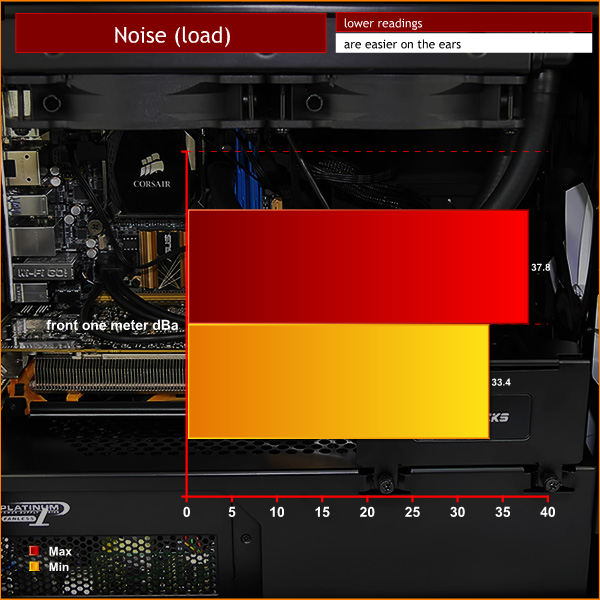 The Evolv ITX isn't a quiet case and has no sound deadening material or clever baffling. The Corsair H100i mounted in the roof of the case was the source of most of the noise when the system was heavily loaded, while the 200mm case fan was effectively silent.
In fairness to the Evolv ITX the noise levels were perfectly acceptable in regular use but when the CPU and GPU were stress tested the temperature rose and that forced the cooling to go into overdrive.
Closing Thoughts
If you choose to use the Phanteks Enthoo Evolv ITX with an air cooler on your CPU it is a simple thing to build a system and you will doubtless be pleased with your tiny gaming PC. On the other hand, if you install an all-in-one liquid cooler you will find the details of the installation can get a bit fiddly. The top cover of the case isn't intended to be removed so Phanteks has created a sliding radiator rack to assist the installation of your hardware. While this helps it doesn't make the job entirely straightforward.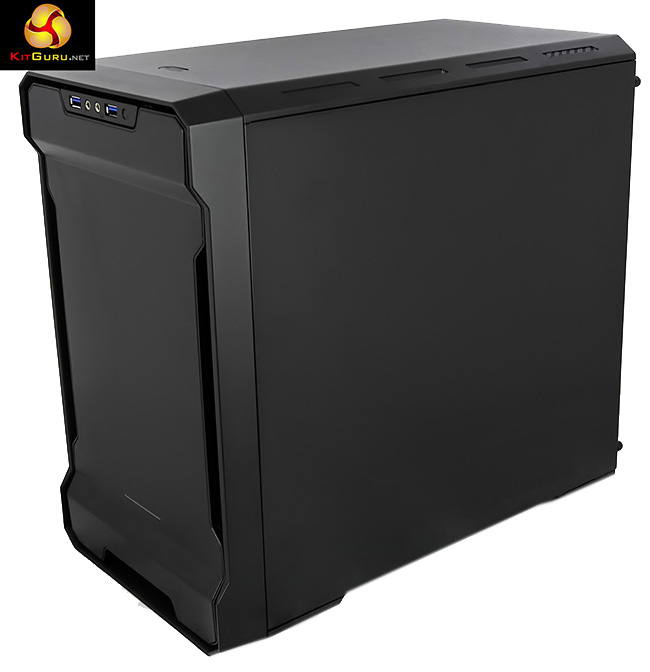 Overall this is a decent case and when you consider the low price it is remarkably good value. It is not obvious why Phanteks has put so much effort into creating a Mini-ITX case when a budget Micro-ATX case would do a very similar job and would doubtless provide better cooling and lower noise levels.


Buy from Overclockers UK for £54.95 HERE. Full range available HERE.
Discuss on our Facebook page, over HERE.
Pros:
Low price.
200mm case fan included.
Accommodates a full length graphics card.
Dust filters at the front and bottom of the case.
Plenty of options for liquid cooling including building your own loop.
Sliding radiator rack is a neat touch.
Drop-n-Lock SSD bay can be moved inside the window.
Cons:
The cooling system gets noisy when things heat up.
Temperatures are 5-10 degrees hotter than we generally see in a larger case.
The tiny form factor makes the build awkward.
Flimsy steel construction.
KitGuru says: Phanteks has moved mountains to create a cheap Mini-ITX case but has run into obstacles with such a small form factor.