As much as we can argue over whether Kim Dotcom deserved to be arrested and his website, MegaUpload, shut down back in 2012, there is one group we can all agree were victims: the users. MegaUpload members had no warning that one January morning three years ago that the files they had safely backed up online would be seized and never returned. One man wants that to change and has been fighting for it since they were taken.
Kyle Goodwin, a sports reporter who used MegaUpload to store his work files remotely, has been trying to regain access to them for years. He's filed a total of six requests with courts and has even received backing from freedom extolling organisations like the Electronic Frontier Foundation, but to no avail.
Now, as the company storing MegaUpload servers, QTS has asked to wipe them to mitigate several thousand dollars a month in charges keeping the files in order, Goodwin is pleading with courts once again to allow him and his fellow MegaUpload users to retrieve their files before they are forever deleted.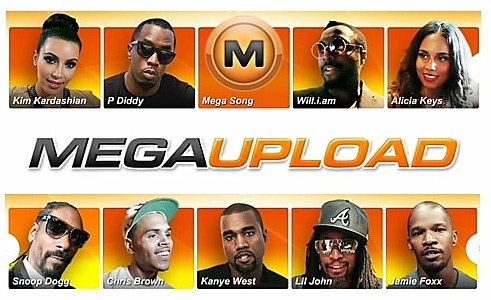 Who knows, there might be some unreleased musical gems on those servers
Unfortunately for Goodwin and other members, everyone is playing pass the buck. As TorrentFreak explains, the U.S. government has absolved itself of any responsibility as far as the servers are concerned, MegaUpload – what's left of it – cannot afford to turn the servers back on as all of its funds are frozen and QTS (which purchased previous server management firm Carpathia Hosting) says it cannot access the files.
"It is clear, however, that through no fault of his own, Mr. Goodwin does not control his property, and that this Court has the authority to remedy that," claim lawyers working on behalf of Goodwin. "Mr. Goodwin respectfully requests this Court exercise that power and grant him, and those similarly situated, the return of their property."
Discuss on our Facebook page, HERE.
KitGuru Says: The collateral damage from the MegaUpload seizure was huge and uncaring. All parties involved should have done more to get the customer data returned to them.