Microsoft's creative director of important technology like the Kinect camera and HoloLens augmented reality headset, Kudo Tsunoda, is being moved and promoted to head of new vision and experience development for Xbox, making him in charge of a number of internal developers like Lionhead, Rare, Press Play and Decisive Games. Other key franchises like Gears of War, Forza and Minecraft will however still be headed by Xbox boss Phil Spencer.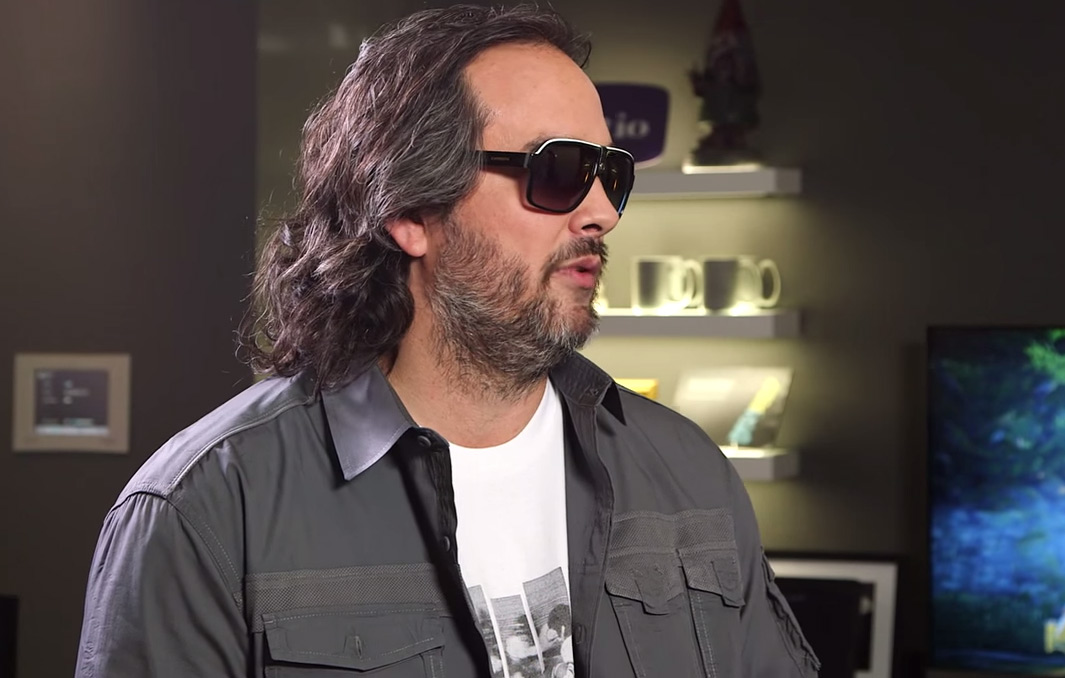 The sign of any great individual is whether they wear sunglasses in-doors with studio lighting
"Kudo will lead the vision and experience development of our other Microsoft Studios portfolio investments in the United States, Europe and across our Global Publishing team," Microsoft said in a statement. "Kudo has been driving the creative direction and experience development for Microsoft HoloLens, and will bring a fresh, innovative and gamer-centric approach to development for our expanding and diverse game portfolio across Xbox and Windows 10 devices including HoloLens."
[yframe url='http://www.youtube.com/watch?v=hGb_ltmH02o']
Kudo Tsunoda's move up the ladder however isn't the only one. Microsoft is also moving the head of its Black Tusk Studios, Hanno Lemke to take over the lead role of Microsoft's UK studios as general manager and will also specifically manage the newly acquired Microsoft developer, Press Play.
Discuss on our Facebook page, HERE.
KitGuru Says: It sounds like with his Kinect/Hololens pedigree that Tsunoda will be pushing to develop games that utilises one or both of those technologies. While the latter has some interesting potential, I don't know whether the former is ever going to be a good fit for games on its own. What do you guys think?