With Megaupload founder Kim Dotcom's extradition trial finally looks like it's going to take place in a couple of months' time, there's been talk in New Zealand of whether or not justice minister Judith Collins should step in and block the extradition. However in a poll of New Zealand citizens, it seems a small majority would rather he were sent to the US.
According to coverage by the NZ Herald, when quizzed on the topic, 42 per cent of responders said that he should be allowed to stay, while 47 per cent would rather he were extradited overseas. Collins will have the chance to decide the legality of any deportation soon, though she nor her office would comment on where the decision is likely to land.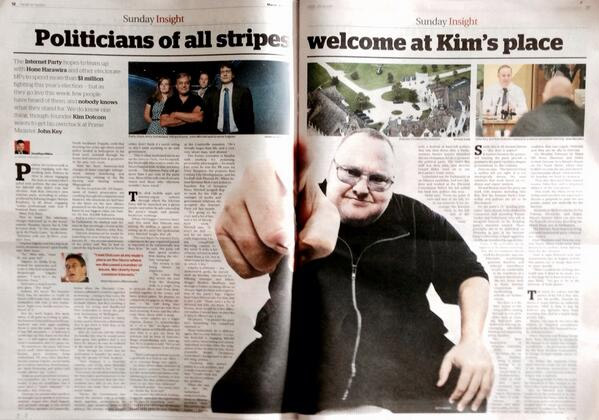 Dotcom Tweeted this image along with: "I want YOU for the #InternetParty."
Kim Dotcom's Internet Party has now been launched though and is currently looking for members. While a cynical mind might suggest that Dotcom is hoping to curry some political favour in the build up to his trial, he maintains that he simply wants to improve certain aspects of the country, namely its internet access and online freedoms.
So far he has held talks with several other politicians on the topic of forming an alliance on common issues. However, none of them have admitted to shaking hands over any particular political issue, claiming instead that they simply talked about music or other common interests.
KitGuru Says: If you guys had a say in whether Dotcom was extradited or not, where would your vote lie?