If there's one rule the internet has embraced in its short time in this world, it's that if something exists, there is porn of it. The same goes for different mediums too, which is why it didn't take long after virtual reality was brought into the 21st century by Palmer Luckey's Oculus Rift headset, that developers started making VR pornography. Fortunately then, for those developers, Oculus has no plans to prevent them from doing so.
"The rift is an open platform. We don't control what software can run on it. And that's a big deal," Luckey said in a recent chat at the Silicon Valley Virtual Reality Conference (via Variety).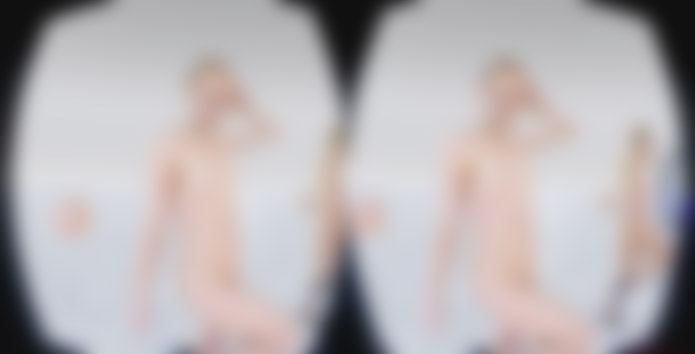 That's about the best we can show. I'm sure you can figure out where the unblurred version is.
It's this lack of willingness to act as gatekeeper for VR content that has allowed such varied applications and experiences to appear online already, even before the official consumer release of the Rift headset. However it does also mean that porn will be available, though it's currently in a much more barebones state than many of the other games available for the Dk2 and its contemporaries.
That's great news for the people consuming VR porn, but even better news for the developers, who have it much harder than your average game dev. According to accounts from some developers, they have had payment accounts closed, have been shunned by other developers and have found it hard to garner support from engine makers who don't wish to be associated with the creation of VR porn.
Discuss on our Facebook page, HERE.
KitGuru Says: All that despite the fact that it's likely to be extremely popular when finally done right.