In what is being hailed by many as the biggest leak of confidential, incriminating data in the history of whistleblowing, more than 2.6 terabytes of data were handed over to journalists as part of the Panama Papers release. Pointing the finger of corruption at everyone from Vladimir Putin to the father of British PM David Cameron, the leak has a staggering scope.
The story behind the #PanamaPapers? Courage is contagious. https://t.co/P6nYOebdKu pic.twitter.com/zrT2J0PtIa

— Edward Snowden (@Snowden) April 3, 2016
More than 11 million documents were sent to German publication Süddeutsche Zeitung and other publications over the past year, as the leaker with access to details of Panama law firm, Mossack Fonseca, unveiled the dealings of many of the world's most powerful people. It suggests corruption links within many governments, of many companies and that we are only looking at the tip of a monumental iceberg.
So much data was compiled to incriminate Mossack Fonseca, its executives and the people it dealt with, that it's taken hundreds of journalists many months of investigation to discover the true extent of the money laundering system. It reaches globally, with banks, law firms, politicians and royal families all thought to be involved in hiding their funds to avoid taxation and further investigation into their origin.
But now all of that is bare for all to see and the research rabbit hole only goes deeper. There are suggestions to links with organised crime, bribery scandals, corruption at the highest levels of government all over the world and expanded money laundering among their family members.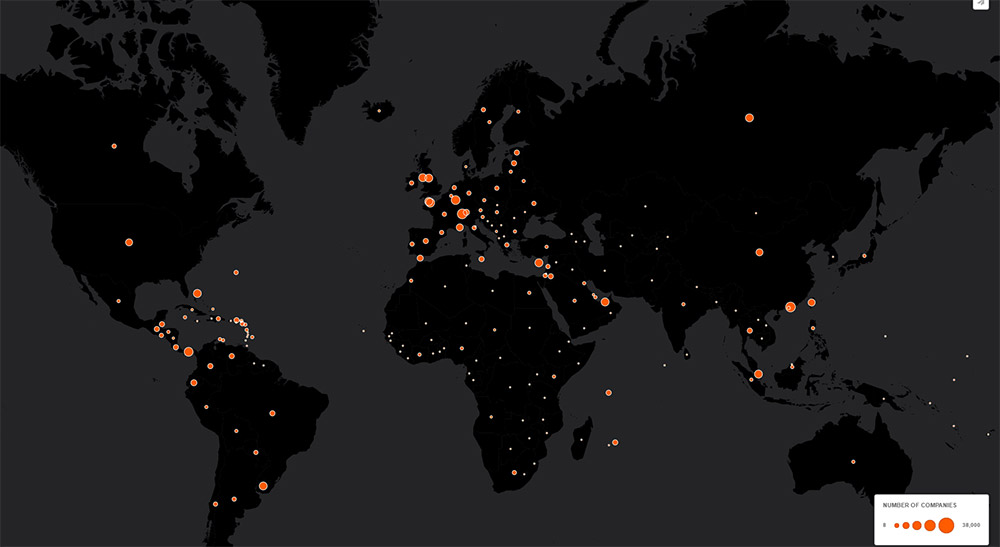 More than 9,000 shell companies have been linked to British individuals
In almost all cases though, what these people had used Mossack Fonseca for, was the provision of a shell company. Those companies could then have fictional directors and board members, thereby obfuscating the true share holder and therefore the net worth of that individual.
In the case of Ian Cameron, father to British PM David Cameron, Fusion points out that his company, Blairmore Holding's Inc., was valued at more than £14 million in 1998 and yet was advertised to investors, as a firm that was not applicable for corporate or income tax within the UK.
Discuss on our Facebook page, HERE.
KitGuru Says: The crazy thing, is this just one law firm. It seems impossible that it would be the only one. It will be interesting to see if any other leakers come forward in the near future.