A photographer has targeted Getty Images with a business ending $1 billion (£760 million) lawsuit, after it mistakenly attempted to extort compensation from her for using one of her own images. Getty initially demanded she pay up $120 for illegal use of the image, despite the fact that the original copyright resides with her.
Getty Images has, like many image libraries, had a lot of difficulties in the online world with copyright infringement. To combat that, in recent years it's grown far more aggressive in its attempts to legally challenge those who would use its images without a license. As we've seen with movie copyright letter sending though, being over zealous can lead to false positives.
That's exactly what happened in the case of photographer Carol Highsmith, who found herself the recipient of a copyright infringement notice by Getty images, via its legal representative, License Compliance Services (LCS). It accused her non-profit organisation, This is America! Foundation, of using the image without permission.
Getty's proxy went even further though and threatened to take Highsmith to court unless she paid it $120 within a set time frame. Eventually LCS dropped the case when Highsmith pointed out the error and that her images had also been shared publicly so that anyone could use them if they wanted.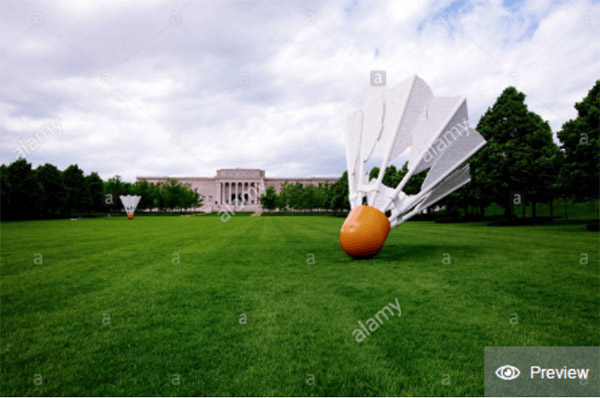 The supposedly copyright infringing image
Unfortunately for Getty though, Highsmith later discovered that close to 18,000 of her pictures were being sold on Getty's website, so now she's taking the organisation to court, demanding as much as $1 billion for her trouble.
"Nowhere on its website does Getty identify Ms. Highsmith as the sole author of the Highsmith Photos. Likewise, nowhere on its website does Getty identify Ms. Highsmith as the copyright owner of the work," the lawsuit claims (via Torrentfreak).
"Instead, Getty misrepresents the terms and conditions of using the Highsmith Photos by falsely claiming a user must buy a copyright license from Getty in order to have the right to use the Highsmith Photos."
Many of those images are freely available, so for Getty to charge hundreds of dollars for the use of individual images seems rather underhanded.
Discuss on our Facebook page, HERE.
KitGuru Says: Clearly Highsmith doesn't deserve a billion dollars, but it does highlight how ridiculous it is for Getty to demand settlements for copyright infringement, when it is committing the same crime but on a much larger scale.