British authorities are hoping to go after pirate websites' sources of revenue, in a continued bid to make them less profitable and less popular. The initiative will see the creation of a list of classified "illegal" websites, known as the Infringing Website List, which will then be distributed to companies around the UK, which can then make sure they aren't advertising on these sites.
With some of the world's biggest torrent search site and streaming link sites commanding hundreds of thousands or even millions of pounds worth of revenue each year, British authorities are keen to name and shame companies into not advertising with them. While the defence for adverts like the Canadian Department of Finance showing up on The Pirate Bay is often that a third party provider has put it there without request, it seems likely that many groups aren't bothered by the site's relative illegality, since it's a very specific demographic that can be targeted – presumably at a lower cost than more legitimate sites.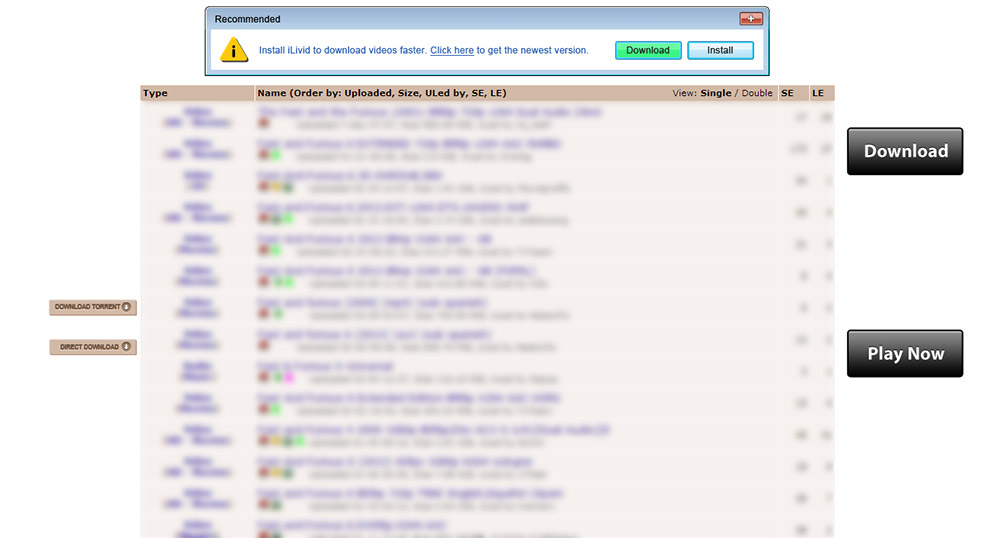 If any ads should be banned, its the ones that look like download buttons
However, even if the bigger ones aren't too impacted by the move, smaller ones and perhaps legal sites may be. There is always the chance of sites getting caught up in the list, in the same way as educational sites have been blocked by David Cameron's porn filters. Then there's the fact that some of the content on torrent sites like TPB is perfectly legal. Dan Bull distributes his stuff there sometimes.
The police has said that all sites will be notified before inclusion on the list – and therefore given a chance to disagree with its illegal status.
KitGuru Says: As the BBC reports, a pilot of the scheme cut back on advertising on tested sites by two per cent. If such 'success' is repeated in the full scheme, I can see it having very little impact, if any on the sites it's intended to crack down on.