Although the typical tactic for promoting a new product is to talk about it as much as possible, it looks like the reverse might also be true. Radiohead has been killing off their entire website and social networking online presence in the lead up to (what is suspected to be) the release of their new album, and it's gotten more than a few chins wagging.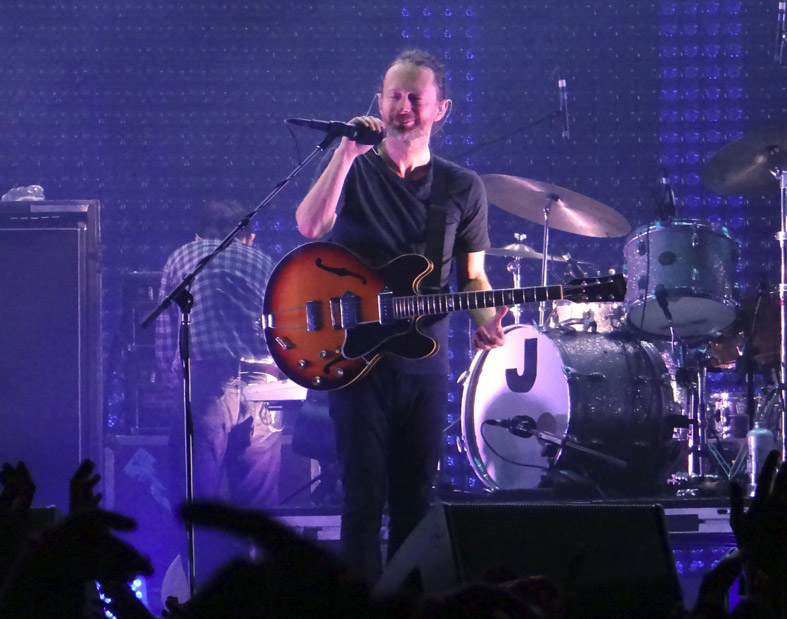 Source: DanielleDalledone/Flickr
It began over the weekend, with a few fans noticing that whoever was managing the official website for the band had begun deleting content, or at least taking it down. The same then began on the band's Facebook and Twitter pages and at the time of writing, both those social media accounts now have no tweets or posts left whatsoever. The same can be said for the official site.
They're all entirely blank, as if completely unused. Only the 12 million+ total followers and fans on the various social networks point to the band's online presence being anything other than brand new.
https://twitter.com/NiallMDoherty/status/726330673104052225?ref_src=twsrc%5Etfw
While there has been no official announcement from the band about what might be going on, the speculation is that this is all to promote their upcoming album. Pitchfork has it that Radiohead took a decidedly low-tech approach to early promotion, sending out a leaflet to fans in the post that read: "Sing a song of sixpence that goes/Burn the Witch/We know where you live."
Other evidence points to this being some sort of album pre-release plan too, with the band registering new companies in early January/February this year, a common tactic for the band when it came to previous album releases.
Discuss on our Facebook page, HERE.
KitGuru Says: This is certainly an interesting promotional tactic, but perhaps it's a prelude to Radiohead killing off its online presence permanently. What do you think?