Reddit's current CEO, Yishan Wong, has announced that he plans to distribute part ownership of the social networking site to the community, through a new share system backed by a brand new cryptocurrency. Operating a little like bitcoin, the crpyotcurrency will have value based on Reddit's value, letting users trade it, sell it or give it away like shares, meaning Redditors will control a stake in the site's future.
"Everybody who has ever run the company has always wanted to give some ownership back to the community somehow," Wong said (via TechCrunch). Describing the plan as, "crazy," he went on to detail how the digital currency would be distributed among the millions of regular redditors, with the site's value used to provide backing it.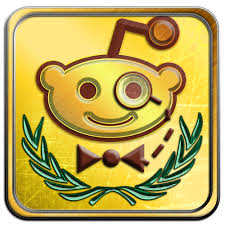 The real question is, what do you call it?
How much will you get? It depends how much you use the site and on ultimately how Wong and others decide to distribute it. It's going to be a somewhat complicated system, to make it harder for people to game it to earn more than their fair share.
"You can game 'karma' and we don't actually want to create an incentive for that," Wong explained. "That's why there's no financial aspect tied to karma and that's why it's a crypto-currency kind of thing."
On the subject of other cryptocurrencies, Wong doesn't believe it's too crowded a space for one more not to succeed, especially when tied with a site like Reddit which is already a powerhouse of an online community.
This whole project will be funded by 10 per cent of a recent $50 million funding period, which saw investment from venture capitalists and wealthy individuals, including of all people, Snoop Lion, who is clearly a bit of a lurker.
Discuss on our Facebook page, HERE.
KitGuru Says: What do you guys think of this move? And will any of you be likely to gain a few 'shares' yourselves due to your contributions?