Recently deceased Nintento President, Satoru Iwata, is set to have his years at the Japanese game maker honoured, by being given this year's Lifetime Achievement award at the 2016 DICE awards. This will be the first time it has ever been handed out posthumously.
Iwata was one of Nintendo's most long-standing executives, but he started as an outside contractor, programming on games like Pokémon Silver/Gold and Pokémon Stadium. He also previously programmed classics from gaming's history like Balloon Fight, Earthbound and the early Kirby games.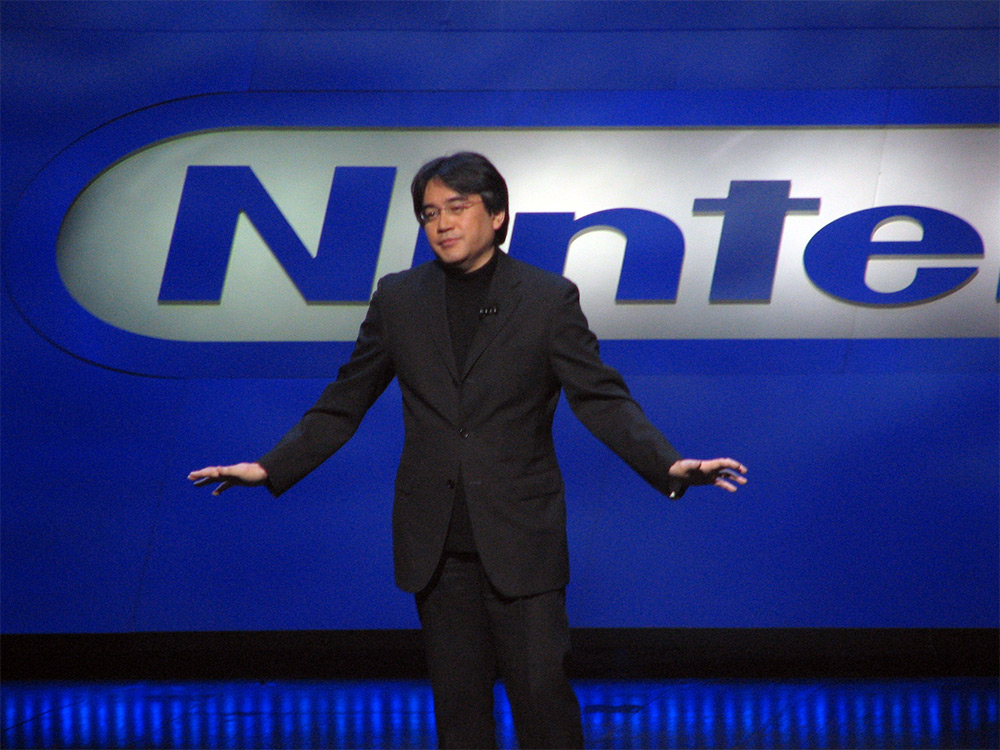 Source: Wikimedia
However in the early '00s he officially joined Nintendo as the head of its corporate planning division and pushed to reduce game development costs, while preserving quality. Following profit jumps by double digit per cent points, Iwata was promoted, after long-time president Hiroshi Yamauchi stepped down. He would hold that role until the time of his own death on 11th July 2015.
Even with his successes in life, receiving the DICE Lifetime Achievement award is still quite an honour. Only five people have been awarded it in the past and it's not given out every year. Iwata joins the likes of founder of Nintendo America, Minoru Arakawa, the 'father of PlayStation' Ken Kutaragi and Bing Gordon, ex-Chief Creative Officer at EA Games.
Also set to be awarded at this year's DICE ceremony is Metal Gear Solid creator Hideo Kojima, who will be welcomed into the DICE Hall of Fame. He joins just as star-studded a list as Iwata, with the likes of Valve's Gabe Newell, Epic's Tim Sweeney and Dan and Sam Houser for making GTA.
Discuss on our Facebook page, HERE.
KitGuru Says: Both lists are coveted and both men deserve their placement. It just seems a shame that Iwata's had to come now. 
[Thanks EG]