With the general election approaching in the UK, looking back on the term so far served by current PM, David Cameron, is something that a lot of people have been doing. One aspect of his time at no. 10 that's been overlooked though has been his crack down on sex and pornography. Whether it's the mandated porn filters or the banning of showing female-empowering imagery, he's shown a real interest in cutting down on sexual expression. Now fighting for the other side of that equation is British lawyer Myles Jackman, who's offering a new service to those affected.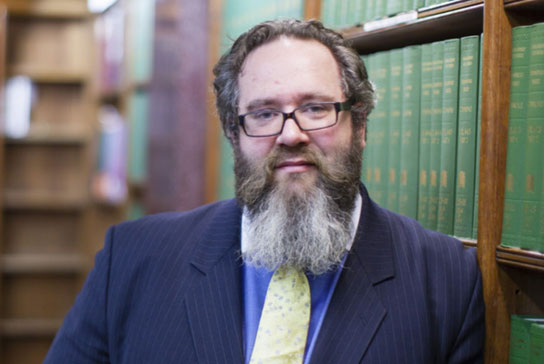 Plus points for the epic beard too
Describing himself as Britain's one and only "obscenity lawyer," Jackman is hoping to provide legal defense for those caught out as part of Cameron and co.'s attempt to stamp out alternative forms of sexual expression, often by labelling it as obscene or offensive. On a rather sad note, as well as offering pro-bono advice for those that may need it, Jackman is shopping his services to the film and TV industry, lest they have concerns about whether their work would be considered obscene and therefore unwatchable by the public.
Still, even if you feel upset that his services are required in such a way, many people have praised Jackman's actions in the past, taking to social networks like Twitter to voice their support.
https://twitter.com/JackofKent/status/592599867215720448
In every facet of his services too, Jackman seems to be keen to cater to everyone, regardless of budget, requesting people at least get in touch with him. Time will tell if that holds true and he helps out the less wealthy as well as those with deeper pockets.
Discuss on our Facebook page, HERE.
KitGuru Says: It's a shame that such a lawyer needs to exist, but I'm glad that there's at least a well known name that people can turn to if they get into trouble with the new laws that seem to be appearing on far too regular a basis.